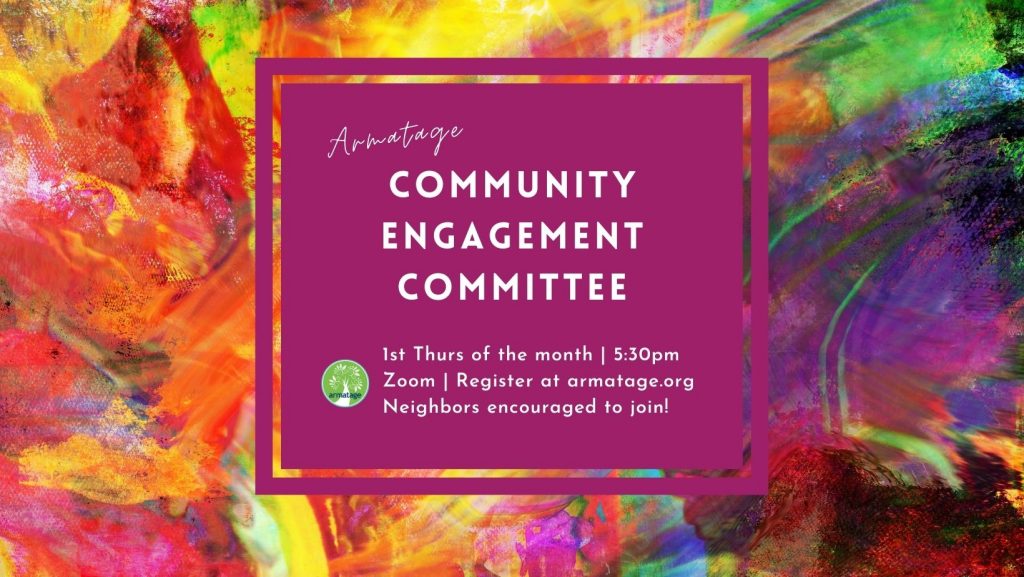 Get Involved in Community Engagement
Love bringing folks together? Join the Armatage Neighborhood's NEW Community Engagement Committee!
This group will meet monthly on the first Thursday of each month from 5:30-6:30pm on Zoom to plan events and activities to bring community members together and build social capital throughout Armatage.
Neighbors are encouraged to join and can register for this month's Zoom link at https://bit.ly/ANAmtgs
2021 Meeting Dates:
March 4
April 1
May 6
June 3
July 1
August 5
September 2
October 7
November 4
December 2
Please contact us at anacoordinator@armatage.org with questions.