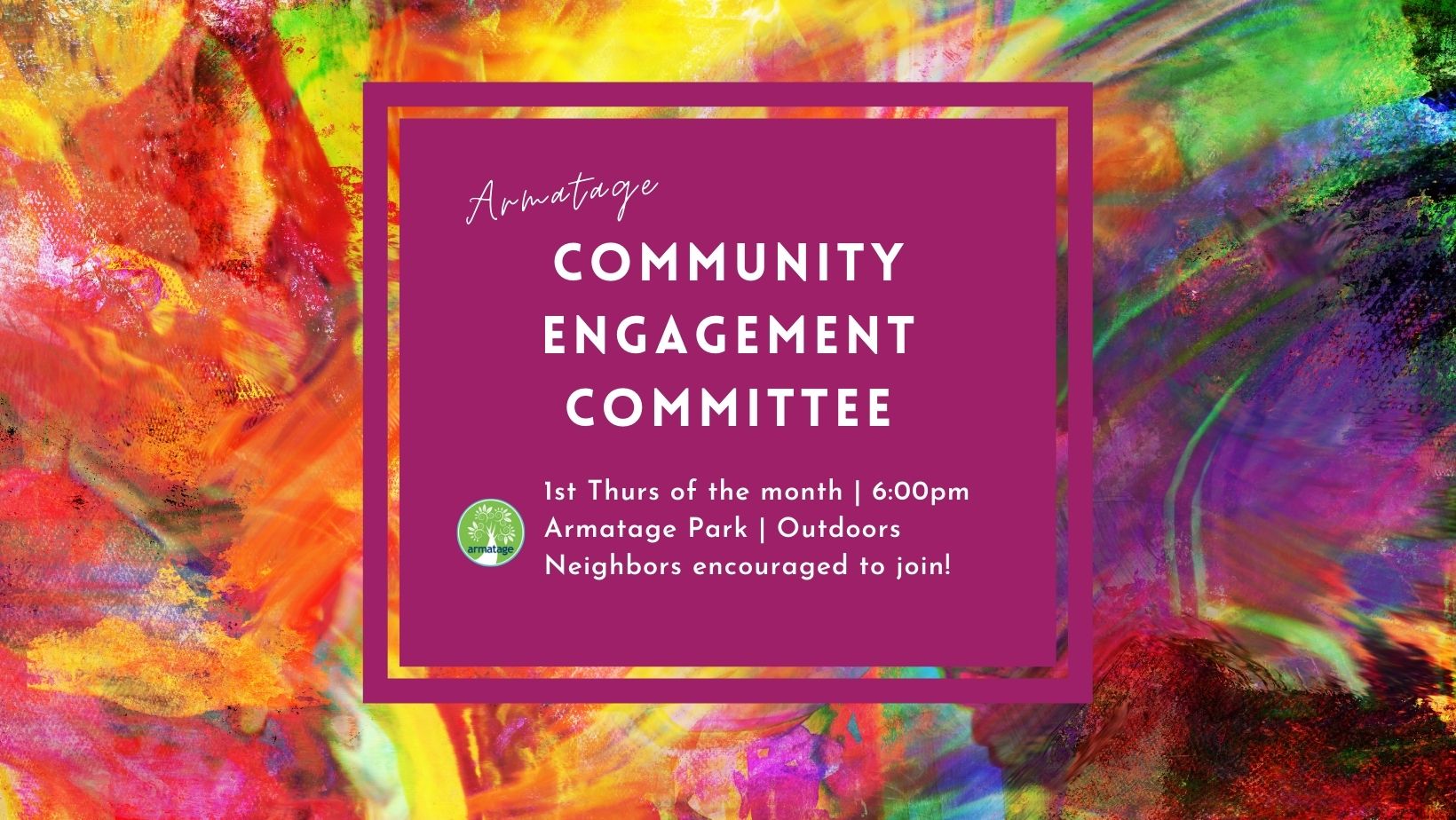 Get Involved in Community Engagement
Love bringing folks together? Join the Armatage Neighborhood's NEW Community Engagement Committee!
This group typically meets on the first Thursday of each month from 6:00-7:00pm outdoors at Armatage Park to plan events and activities to bring community members together and build social capital throughout Armatage.
Neighbors are encouraged to join – please find us near the playground. Kids are welcome to play during the meeting!
In case our rain or when the weather turns too cold, the committee will meet on Zoom instead. Register for this month's back-up Zoom link at https://bit.ly/ANAmtgs
2021 Meeting Dates:
March 4
April 1
May 6
June 3
July 1
August 5
September 2
October 7
November 1 (we're planning on the park – please note date change!)
December 2
Please contact us at anacoordinator@armatage.org with questions.