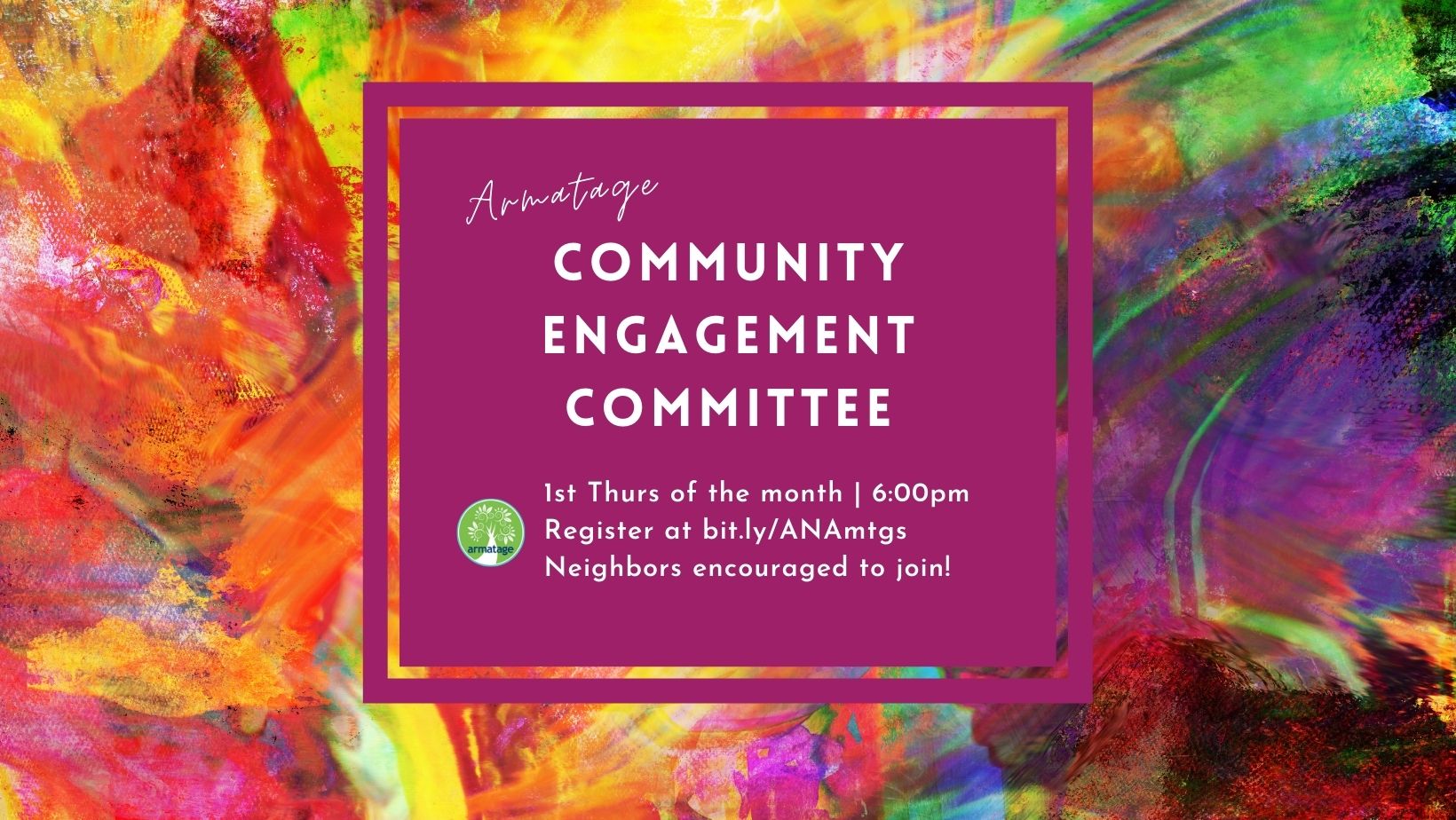 Get Involved in Community Engagement
Love bringing folks together? Join the Armatage Neighborhood's Community Engagement Committee!
This group typically meets on the first Thursday of each month from 6:00-7:00pm to plan events and activities to bring the neighborhood together and better reach all Armatage community members.
You are encouraged to join and get involved with this fun team!  Register for the committee e-list and meeting info at https://bit.ly/ANAmtgs
2022 Meeting Dates:
January 6
February 3
March 3
April 7
May 5
June 2 at Armatage Park
July 28 at Armatage Park (please note date change!)
September 1 at Book Club (5411 Penn Ave S)
October 6
November 3
December 1
Please contact us at anacoordinator@armatage.org with questions.