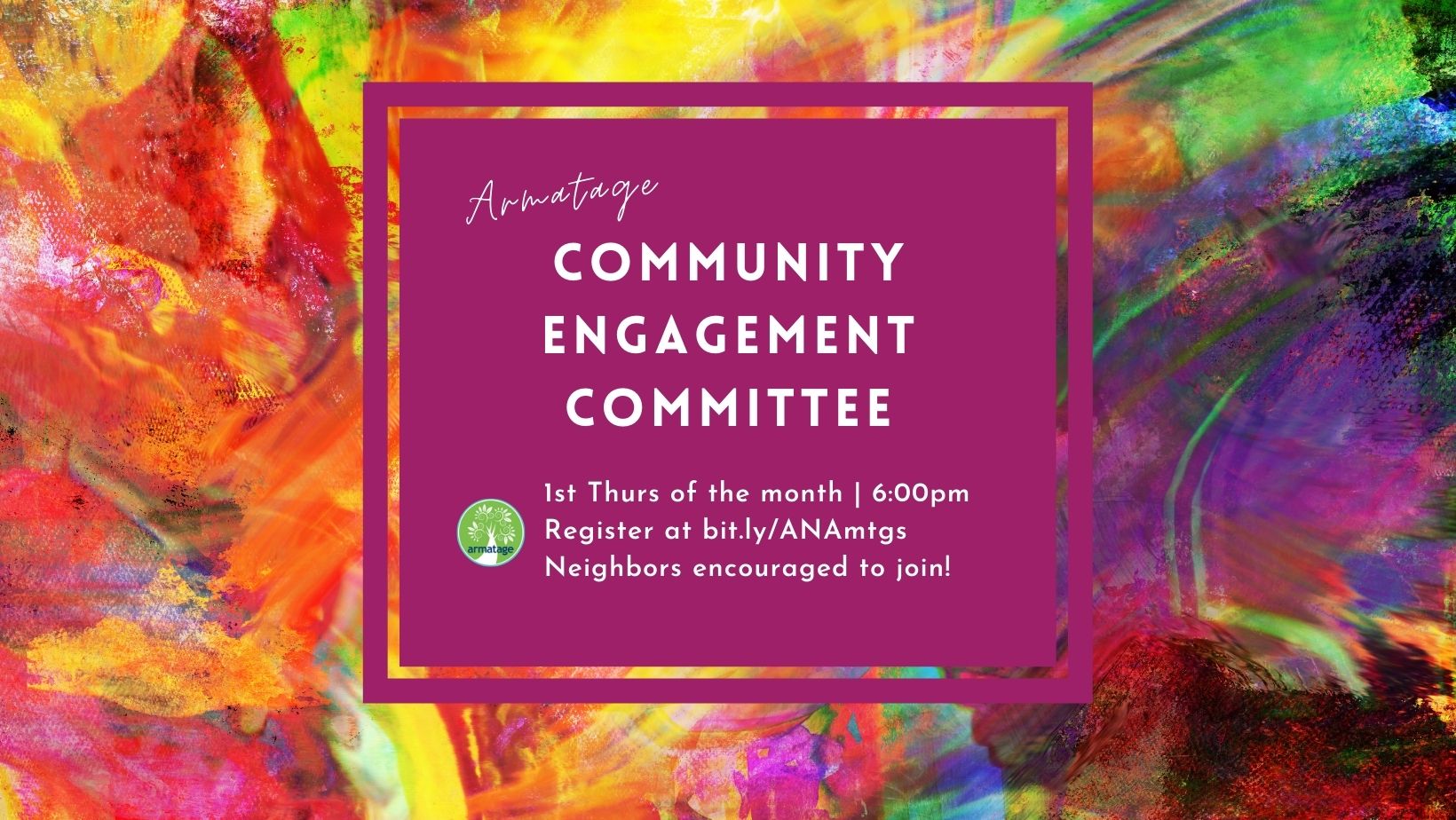 Get Involved in Community Engagement
Love bringing folks together? Join the Armatage Neighborhood's Community Engagement Committee!
This group typically meets on the first Thursday of each month from 6:00-7:00pm to plan events and activities to bring community members together and build social capital throughout Armatage.
Neighbors are encouraged to join – register for this month's Zoom link or join the committee e-list at https://bit.ly/ANAmtgs We anticipate Community Engagement will continue to meet on Zoom and then shift to in-person and masked or outdoors later in 2022.
2022 Meeting Dates:
January 6
February 3
March 3
April 7
May 5
June 2
July 7
August 4
September 1
October 6
November 3
December 1
Please contact us at anacoordinator@armatage.org with questions.