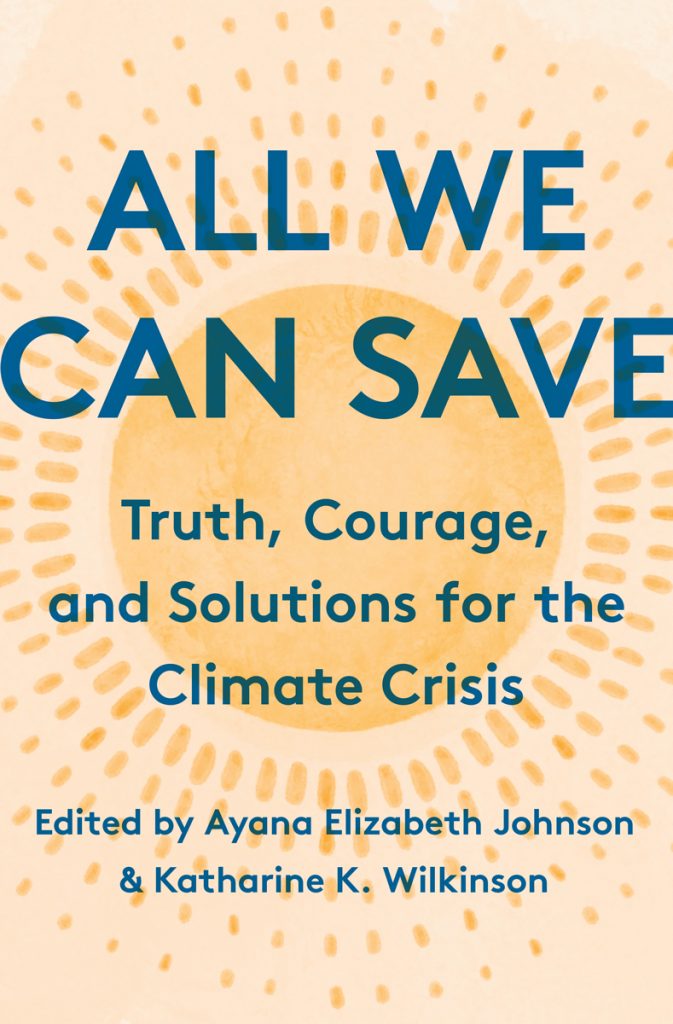 Second meeting: Thursday, April 1 | 7:00-8:00pm | Zoom | Chapter 3: Reframe.

Join the Armatage Green Team's Reading Circle!  We are in reading and discussing All We Can Save – Truth, Courage, and Solutions for the Climate Crisis. If you weren't able to join the first meeting, you are welcome to get started with Chapter 3 this month. Pre-registration is required so sign up to get the Zoom link!

We know everyone is busy these days, so this is a slothful book club: each month, neighbors will read one section of the book individually, then come together as a group to discuss. The pace ensures everyone can digest each section without feeling rushed and engage in deeper dialogue about the current climate crisis in a way that fosters genuine neighborly connection, creativity, and maybe even some action, using this book as a guide. More enthusiastic members can dive deeper into supplementary materials if they wish!
We know this is tough time for many, so if you are unable to purchase a copy but would like to participate in the reading circle, please email us at anacoordinator@armatage.org, and we can get you a copy.