Tree Lights & Greater Minneapolis Crisis Nursery Supply Drive
While the ANA isn't hosting a tree lighting event this year, the annual neighborhood-sponsored holiday lights are up in Armatage Park along the east side of the building! 🌟
We hope you will join us in supporting the Greater Minneapolis Crisis Nursery by donating new, unopened formula, diapers, pull-ups, children's toiletries, new with tags clothing and more now through December 20. Check out the Crisis Nursery's full wish list at https://www.crisisnursery.org/donate/donate-items/ and look for the donation bin in the lobby of the Armatage Rec Center.
---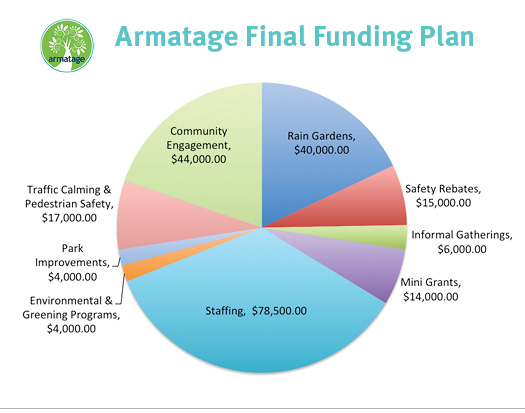 Huge thanks to the 160 community members who weighed in on the funding plan. The overall approval rate of 89.4%. Based on the comments received, the plan stayed consistent and the remaining $15,000 was allocated to the following priorities:
An extra $7,000 to Traffic Calming & Pedestrian Safety, bringing the plan total to $17,000,
$4,000 to Park Improvements (joining the $24,000 approved for parks in previous years by the ANA),
$4,000 to Environmental & Greening Programming.
The final plan was discussed and approved unanimously. It will now head to the City for legal review and final approval this winter. Please contact the ANA at 612.466.0296 or anacoordinator@armatage.org with any questions.
---
Boulevard Holiday Lighting
Learn all about how the 5500 block of Washburn Avenue S hangs their magical holiday lights along the boulevard from Armatage resident Jess Bell at armatage.org/lights
Photo credit: Matt Sepeta
---
Air Leaks? Check out the Neighborhood Thermal Camera
As the weather gets colder, we feel the drafts and air leaks at our homes, rentals and businesses more. Click here to learn all about a new, free resource in Armatage to help you pinpoint energy waste.
This project is funded through the Armatage Neighborhood Mini Grants.
---
Neighborhoods 2020 – Support Funding for Neighborhood Organizations
The funding for Minneapolis neighborhood organizations like the ANA expires at the end of 2020. If continuing to have neighborhood organizations like the ANA operating in Minneapolis matters to you, we encourage you to click here for a sample letter to contact each of our Minneapolis City Council members. 

---
See the latest ANA Meeting Minutes
---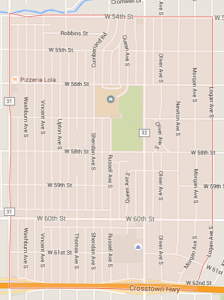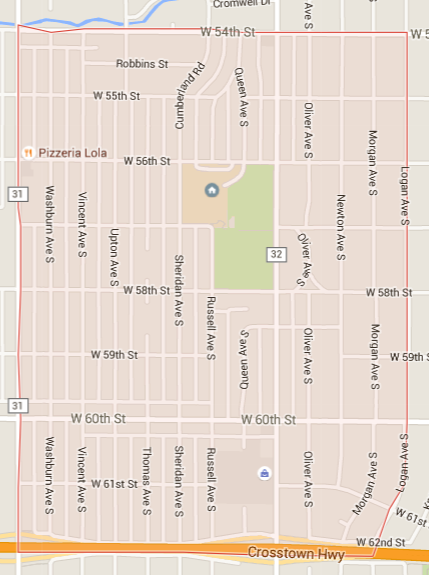 The Armatage Neighborhood Association (ANA) was founded in 1991 as part of a citywide effort to increase opportunities for residents to connect with city and to allow neighborhoods to address local concerns.
Located in the southwest corner of the city, Armatage neighborhood is bounded by:
the north by 54th Street W
the east by Logan Ave S
the south by Hwy 62 (Crosstown)
the west by Xerxes Ave S
---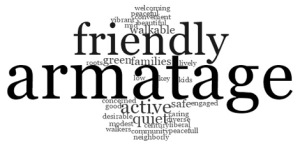 Word Cloud generated by the Southwest Minneapolis Neighborhood Survey
conducted by UofM student Madelyn Sundberg
---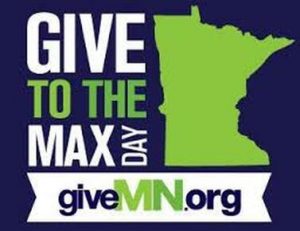 Donations to support our efforts are always appreciated. Thank you!