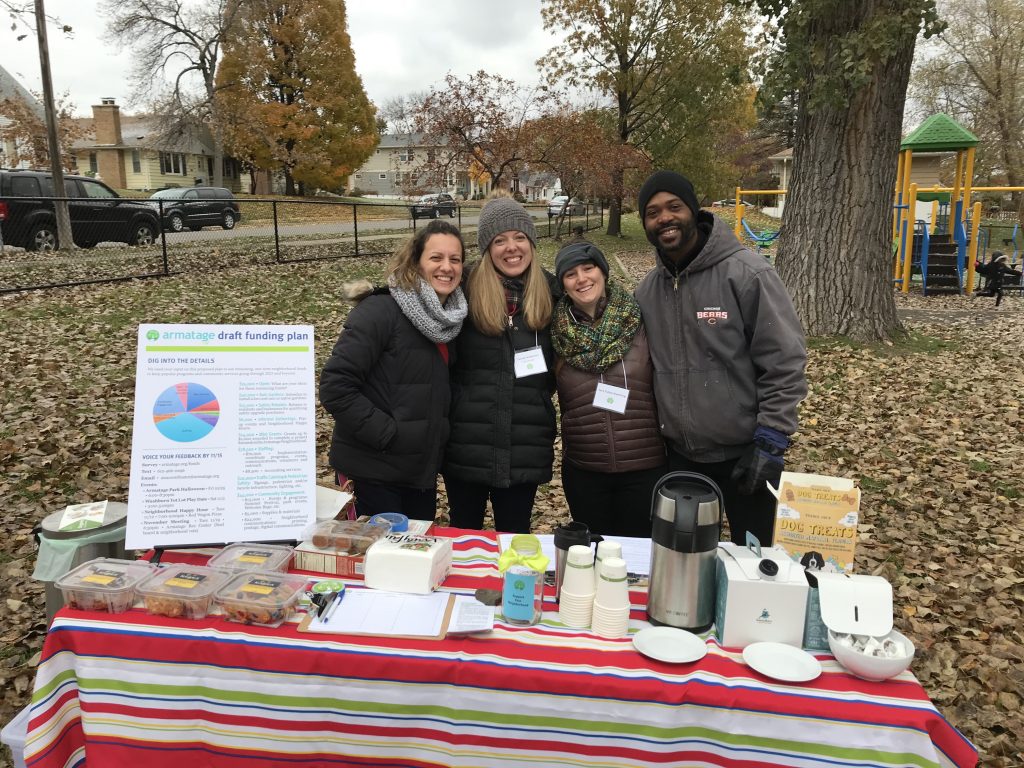 Welcome! 
We're glad you're here! The Armatage Neighborhood Association (ANA) is the nonprofit neighborhood organization for the Southwest corner of Minneapolis. The ANA hosts monthly neighborhood board and committee meetings, year-round events, free workshops, and programs. All are welcome and encouraged to get involved, whether you rent, own a home or represent a neighborhood business or institution.
Click here to get in touch with us and learn more about the ANA below. Register to attend an upcoming board or committee meeting at https://bit.ly/ANAmtgs
---
What is a neighborhood organization?
Minneapolis has more than 70 recognized neighborhood organizations. Each is an autonomous nonprofit and has a volunteer board of directors elected by residents. All neighborhood organizations receive funding through the city's Community Participation Program (CPP). Some neighborhood organizations do additional fundraising, grant-writing, or have financial support from other sources. Most neighborhoods have at least one part-time staff person but some may be entirely run by volunteers. Each organization must represent the neighborhood in its entirety, ensure membership and participation is open to all residents and hold regular open meetings.
What do neighborhood organizations do?
Engage residents (community meetings, focus groups, surveys, newsletters, email, website and social media)
Respond to local issues (housing, environmental, safety, transit and infrastructure)
Organize community activities (community gardens, block leaders and patrols, neighborhood festivals and events, candidate forums)
Plan (neighborhood priority plans, strategic organization plans, commercial corridor planning, park planning, redevelopment planning)
Respond to issues (development proposals; zoning variances and conditional use permits; street and highway construction, upgrades and repair; commercial development proposals; environmental issues)
Deal with complex community issues and conflict (historic preservation and neighborhood character; community discussions on race and class; proposed development; changing populations and demographics)
Respond to emergencies, such as a tornado (provide services, organize volunteer cleanups, provide resources)
Paperwork (writing grants and funding proposals; reporting on use of funds and activities; news and information; annual reports and legal filings; regular financial reports; meeting minutes; other record keeping)
---
Learn more about the ANA: