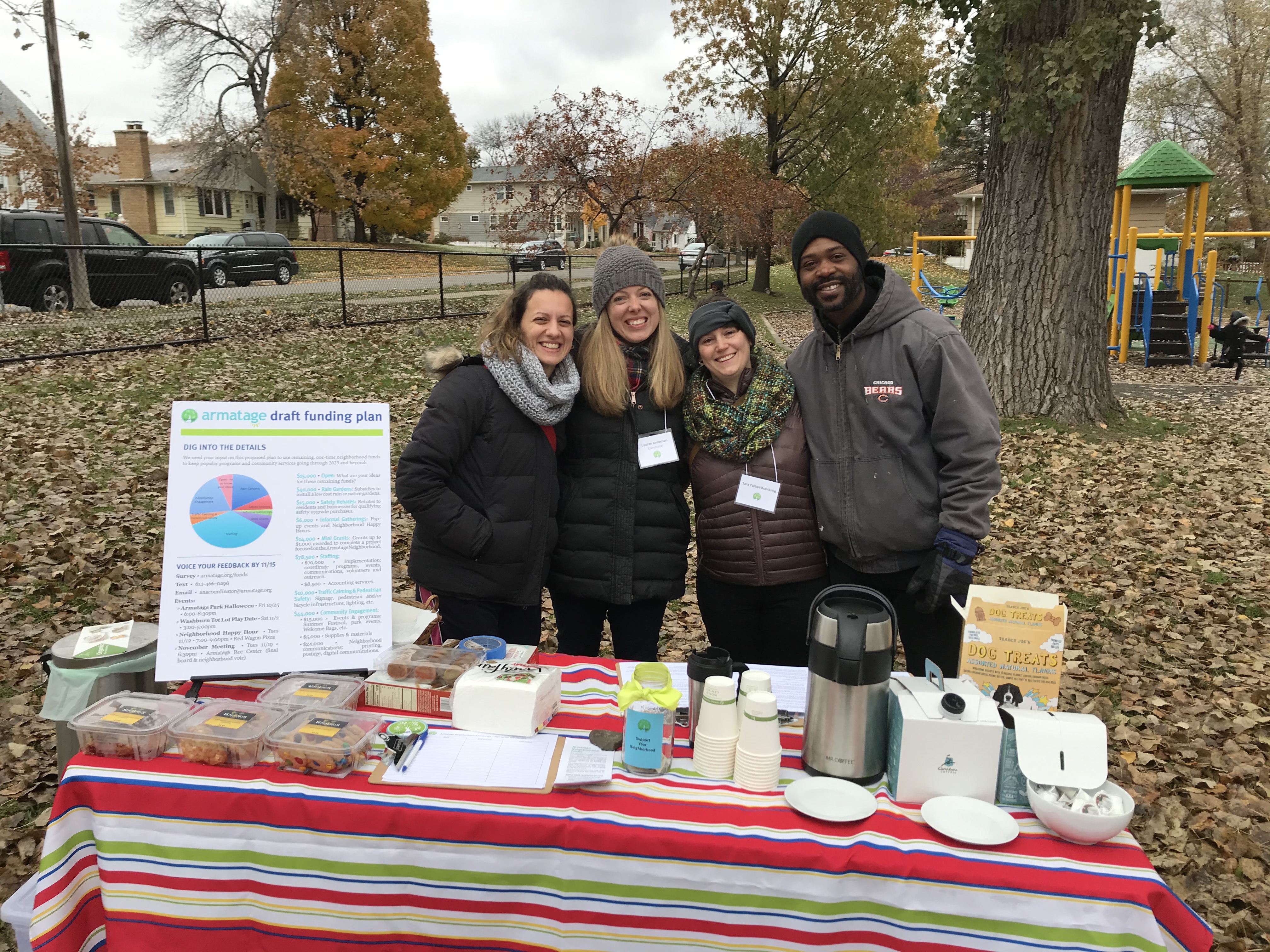 ANA Coordinator, Karen Jenson
phone: 612-466-0296
email: anacoordinator@armatage.org
Armatage Neighborhood Association
2500 West 57th Street
Minneapolis, MN 55410
Follow Us
Other Important Contacts
Minneapolis Police Dept
(5th Precinct, Sector 3)
Sign-up to receive crime alerts via e-mail.
Report issues, view data and reports, and more on MPD's website.
Crime Prevention Specialist
Jennifer Waisanen
612-673-5407
jennifer.waisanen@minneapolismn.gov
City Council, Ward 13
Council Member Linea Palmisano
350 South 5th Street, Room 307
Minneapolis, MN 55415
612-673-2213
linea.palmisano@minneapolismn.gov
Sign up for the Ward 13 newsletter.