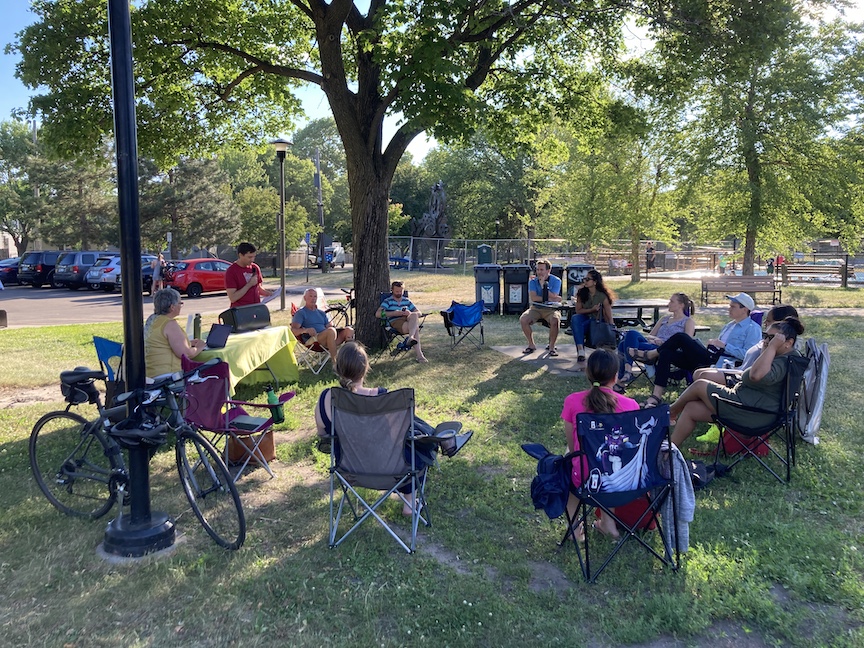 Armatage Monthly Board Meetings
ANA Monthly Board Meetings happen at 6:30 pm on the third Tuesday of the month at the Armatage Community Center (2500 West 57th Street). Masks are recommended but not required per MPRB policy. We meet outdoors when we can!
There is time set aside at the beginning of each meeting to hear community members' ideas, comments and concerns so you are encouraged to come and participate or just listen in.
Meetings are open to all. Scroll down for the schedule or check out our events calendar.

Keep up to date on neighborhood activities and news by signing up for the Armatage eNews and following the ANA on social media.
---
    
Get Involved on a Committee
Neighbors are also encouraged to join an Armatage committee or volunteer at an event, which is a great way to get involved and meet other Armatage neighbors!
Learn more and sign up at armatage.org/get-involved/
---
2023 Monthly Board Meeting Schedule
January 17
February 21
March 21
April 18
May 16 – Annual Meeting (Board Election runs from May 13 – May 16 in person and at armatage.org)
June 20 – Officer Elections
July 18
August 15
September 19
October 17
December 5 – NEW DATE