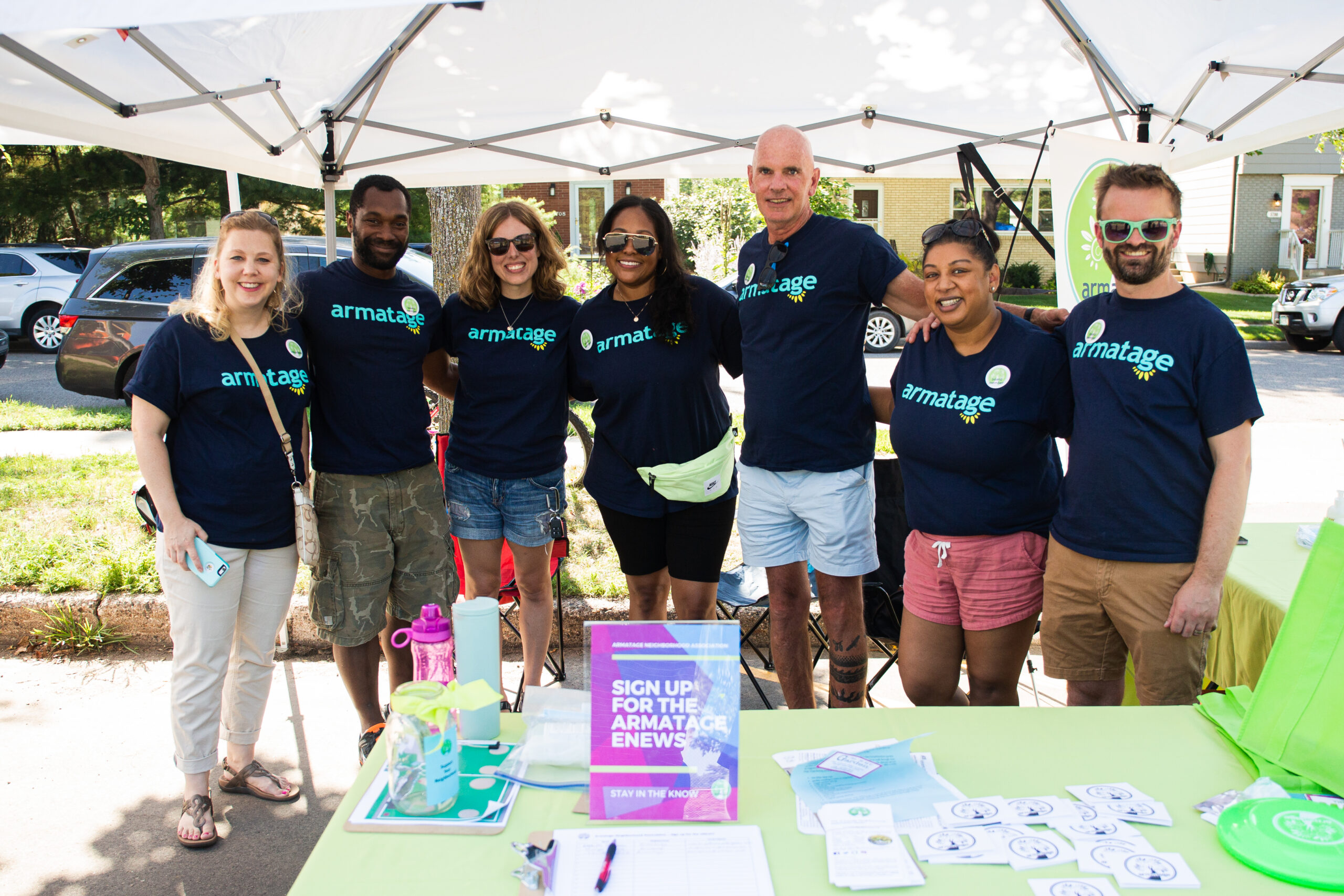 Interested in joining the Armatage Neighborhood Association Board?  Learn more here or email us at anacoordinator@armatage.org.  
Board meetings are open to all and happen the 3rd Tuesday of the month. Looking for something in particular?

---
ANA Board of Directors

May 2023 – May 2024
Kevin Ross, President
Kevin Ross has been a resident of the Armatage neighborhood since 2010. He moved to the neighborhood to be close to the lakes and all of the great parks in Minneapolis. His goal was to be within a mile of the connected parks and parkways for running and biking. Armatage was the perfect fit! He has worked for the University of Minnesota for the last 21 years as a Construction Project Manager, overseeing design and construction on campus. Kevin hopes to bring his management skills to the board. His goals for while on the board include influence on the park board's plans for the future of Armatage Park and supporting the great activities and events the park provides for us.
Ethan Komoroski, Vice President
Ethan and his wife, Sarah, have been residents of Minneapolis since 2015 and moved to Armatage in late 2019. Proximity to outdoor activity and the cozy feel were the main characteristics that drew them to the neighborhood. He brings an open mind, a positive attitude, and a focus on "doing what it takes" to the board. His main goals as a board member are to increase inclusion and community engagement in our events and committees, specifically the Green Team. He works as an engineer at a machine design company in the East Metro.
Judy Vecere, Treasurer
Originally from New Jersey, Judy moved to Minneapolis to be close to her granddaughter. She has lived in Armatage since 2011 and joined the board to become involved in the community and learn about our city.
Nikki Lindberg, Secretary
Nikki has lived in Armatage since 2002, where she and her husband raised two girls (now mostly launched). She has previously served on the ANA board and worked as a coordinator for several Minneapolis neighborhoods. Her communications, non-profit, and project management skills add to her experience working for neighborhoods and with the city. She is thrilled to be part of an active and engaged board that strives to bring compassion for people and planet through community activities.
Eli Johnson
Already residents of Minneapolis since 2012, Eli and his wife Emily moved to Armatage in 2017 with the mindset of starting a family. They now have a 3 year-old, and baby #2 is on the way. They were drawn by the great proximity to parks, lakes, restaurants, but all with a quiet residential vibe that makes Armatage a wonderful place to call home. Eli loves his involvement with ANA to help promote community engagement and taking action to make this neighborhood a better place for all. Eli has worked as a residential real estate advisor for 14 years, and truly loves his job in helping people through some of the biggest chapter transitions of their lives.
Holly Stallons
Holly and her son are new-ish to the Armatage neighborhood and feel fortunate to call it home. Holly grew up in Wisconsin and went to school at UW Stout for her undergraduate degree and moved to the cities shortly after. She and her son (4.5) enjoy exploring the neighborhood, parks, trails, and coffee shops. Holly joined ANA to connect with and serve her neighborhood with a hope of encouraging others to enjoy all that Armatage has to offer. In her free time, she enjoys reading, baking, and all things outdoors.
Laura Studer
Laura is a new member of the Armatage neighborhood, moving in September 2022; however, she's been a Twin Cities resident all her life. Laura grew up in Minnetonka and went to the UMN-Twin Cities for her undergrad and has worked for the past 8 years in the cybersecurity field. Laura takes many walks around the neighborhood with her pup, Lacey, and enjoys exploring the various parks, restaurants and small businesses in the area. She is so excited to join the Armatage Neighborhood Association Board and lend her time and efforts to this great community. Her goal in joining the Board is to continue the efforts made by the wonderful members that came before her to serve the community using a compassion-filled and inclusive approach.
Ryan Tvenge
Ryan grew up in Eagan, MN. He and his partner, Liz just recently moved back to Minnesota after being away for 12 years. He has worked on an Association Board in Oklahoma City and has ran WordCamp Seattle 2019 conference with 400 attendees. He also ran a WordPress meetup in Seattle for 3 years. He is excited to get involved in the community and meet others in the neighborhood. Ryan is a WordPress Web Developer, and his hobbies include house DIYing, riding roller coasters (Cedar Point is his jam!) and playing hockey.
Charlie Wolfe
Originally from Florida, Charlie met his wife in New York, and together they moved back to Minnesota, her home state, in 2000. Charlie has two sons, a college Sophomore and a high school Sophomore. Both were educated in the Minneapolis Public School system. Charlie joined the ANA to help serve Minneapolis at the most basic level – his own neighborhood. In his free time, he likes to be outside, go biking, cook ('cause he really likes to eat) and spend time with friends who live in the neighborhood.
You can reach any of the ANA Board members by emailing anacoordinator@armatage.org.