Thank You for a Great 5 Years!

The ANA's Rain & Native Garden Program is currently hibernating. Email anacoordinator@armatage.org to be added to the interest list in case the program starts up again in the future.
---
 
Program History

Thanks to everyone who participated in the program! The ANA funded a total of 73 residential rain and pollinator gardens from 2018 – 2022.
In 2022, the Rain Garden Program received additional funding via the State of Minnesota's competitive Lawns to Legumes Neighborhood Demonstration grant program! This grant allowed us to help pollinators throughout our neighborhood while sharpening our focus on accessibility and equity. The ANA funded 14 residential pollinator and rain gardens, with priority given to seniors, renters, and low-income neighbors.
---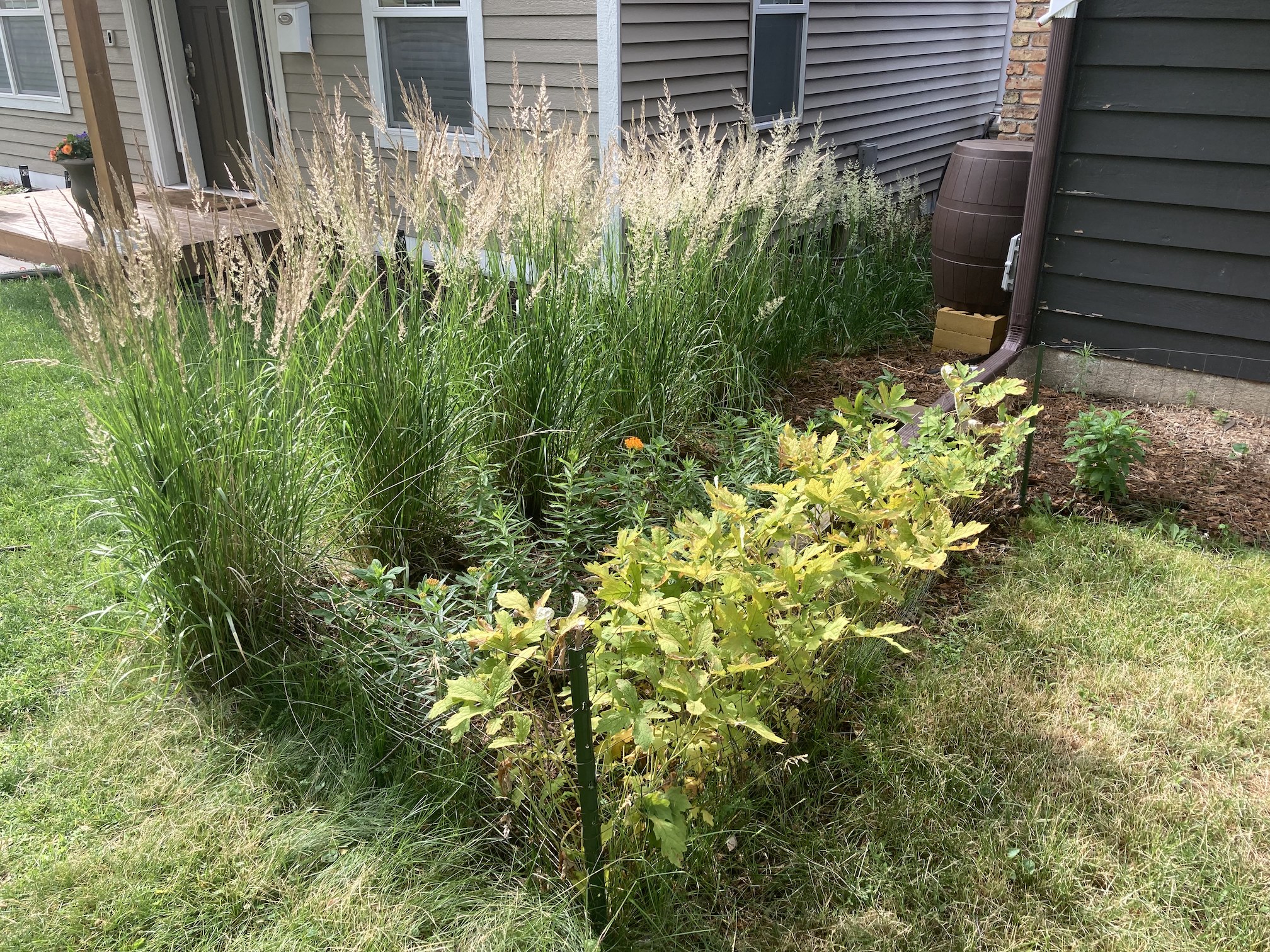 Neighborhood Rain Garden Gallery

Curious what rain gardens look like as they get established? Get inspired and check out our mini gallery of Armatage rain gardens!
---
Armatage Garden Count

The ANA has teamed up with local nonprofit, Metro Blooms, to help Armatage residents install a low cost rain garden since 2018!  Here's our current garden count:
2018: 12 rain gardens
2019: 17 rain and native gardens
2020: 15 rain and native gardens
2021: 15 rain and native gardens
2022: 14 rain and native gardens
---
Benefits of Rain Gardens
When placed to capture rainwater runoff before it leaves your yard, rain gardens are beautiful and functional landscaping features that protect nearby lakes and rivers.
Rain gardens use native plants to filter rainwater runoff through the soil, instead of flowing into storm drains, and provide year round food and habitat for pollinators!