2022 Program
This year's Rain Garden Program received additional funding via the State of Minnesota's competitive Lawns to Legumes Neighborhood Demonstration grant program!
This grant allows us to help pollinators throughout our neighborhood while sharpening our focus on accessibility and equity. Our goal is to help fund 14 residential pollinator and rain gardens, with priority given to seniors, renters, and low-income neighbors.
---
 
Getting a Garden

Thanks to everyone who has applied for the 2022 program!  We received SO many great applications and are pausing to process them.  Please email us at anacoordinator@armatage.org to be added to the wait list.

Slots are competitive and the subsidy and support will vary. Most participants can expect to pay $300 – $400 for their garden (about a $2000 value!). This year we are also able to offer several scholarship gardens; qualifying residents will pay a $50 consultation fee with NO other costs.
It can take some time to learn whether you have a program slot or are on the wait list. Thank you for your patience while we sort through applications. If you receive a slot, you will get contacted to schedule consultation with a landscape designer, received a rain garden design, and have your garden installed by our partner, Metro Blooms. We wish we had unlimited program slots to offer!
Participants are also responsible for picking up their plants, following the planting guide to get them in the ground quickly, and watering and weeding their new garden.
---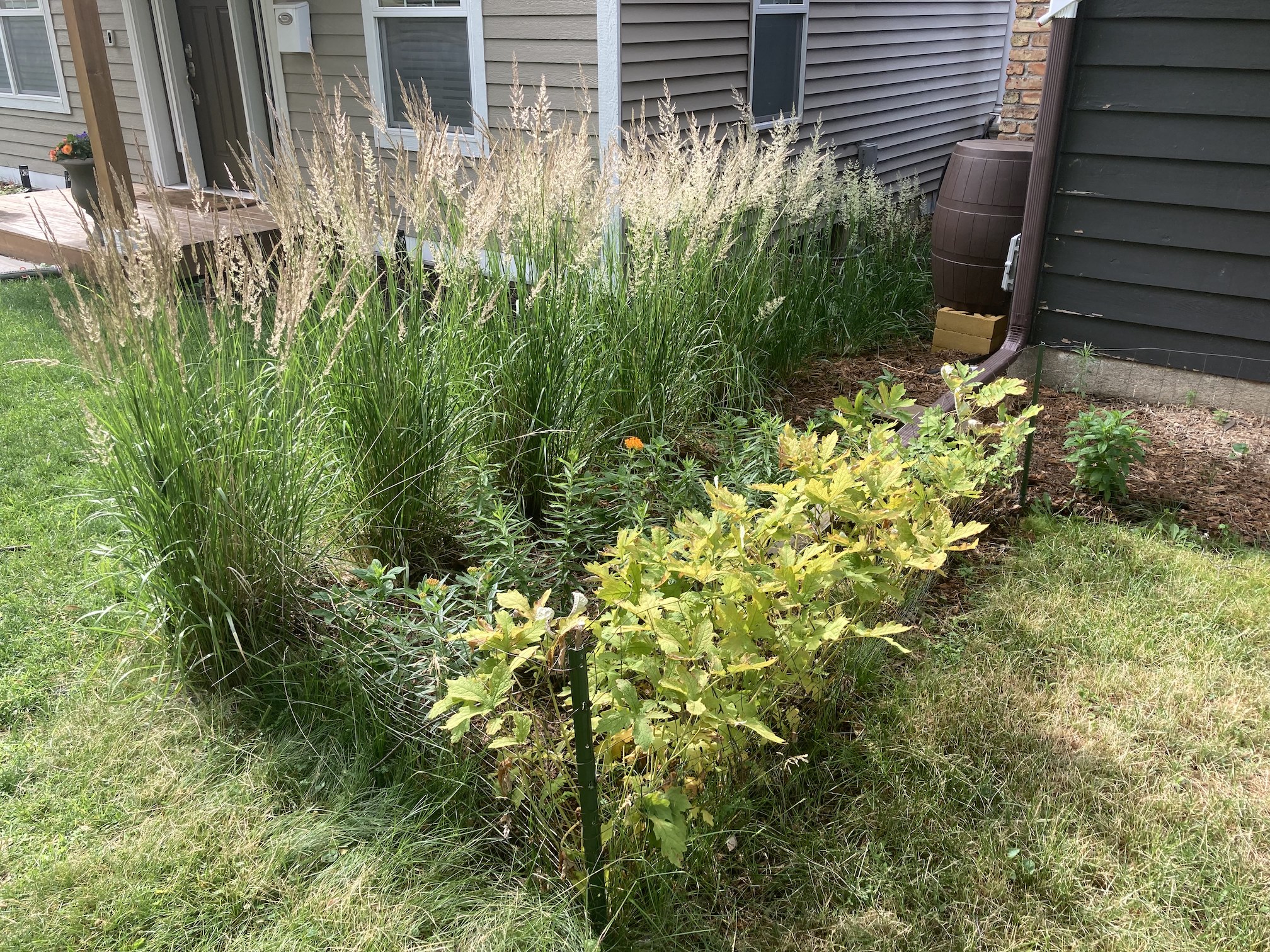 Neighborhood Rain Garden Gallery

Curious what rain gardens look like as they get established? Get inspired and check out our mini gallery of Armatage rain gardens!
---
Armatage Garden Count

The ANA has teamed up with local nonprofit, Metro Blooms, to help Armatage residents install a low cost rain garden since 2018!  Here's our current garden count:
2018: 12 rain gardens
2019: 17 rain and native gardens
2020: 15 rain and native gardens
2021: 15 rain and native gardens
---
Benefits of Rain Gardens
When placed to capture rainwater runoff before it leaves your yard, rain gardens are beautiful and functional landscaping features that protect nearby lakes and rivers.
Rain gardens use native plants to filter rainwater runoff through the soil, instead of flowing into storm drains, and provide year round food and habitat for pollinators!