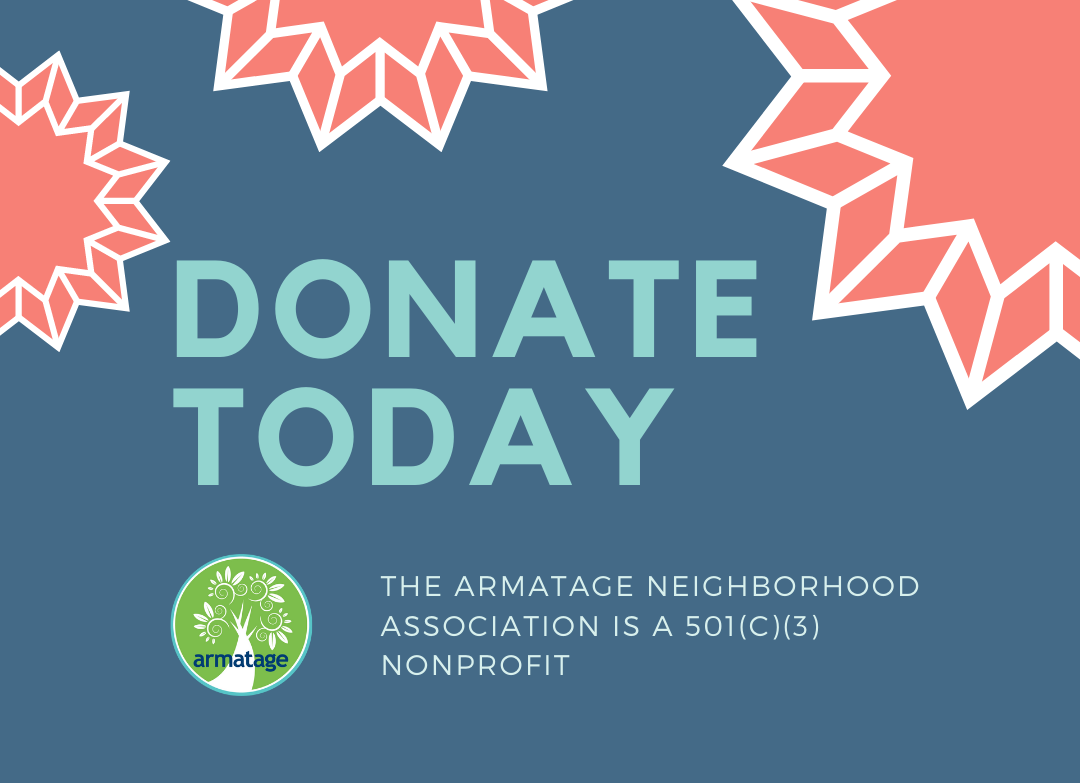 All are welcome to join an Armatage meeting!  Register for the monthly Board, Green Team, Community Engagement or Safety, Equity & Outreach Meetings at bit.ly/ANAmtgs
Donations drive our work. Click here to support the ANA!
---

Sign up for the Holiday Light Tour
If you live in Armatage and love to decorate for the holidays, sign up to be a part of the second annual Armatage Holiday Light Tour!  Any winter holiday or theme is welcome so bring your love of Hannukah, Kwanzaa, New Year, the Winter Solstice, and/or Christmas! 
Be a bright spot in the neighborhood and sign up by Tuesday, December 7 at 11:59pm at https://armatage.org/holidaylights/ This year's tour map and voting form will be live by December 9 so stay tuned!
---
Join the Next Reading Circle
Have past book clubs overwhelmed you with the pace of reading and content overload? Well, then consider joining our slothful book club! Each month, we will read a small chunk of a book and then get together to discuss questions focused solely on that portion. The next Reading Circle would start in Jan/Feb 2022 on Zoom and would last anywhere from 6 to 9 months based on the book we choose. If you're interested in joining and/or have titles that might be worth sharing with your neighbors, please learn more and sign up at https://bit.ly/2022readingcircle
---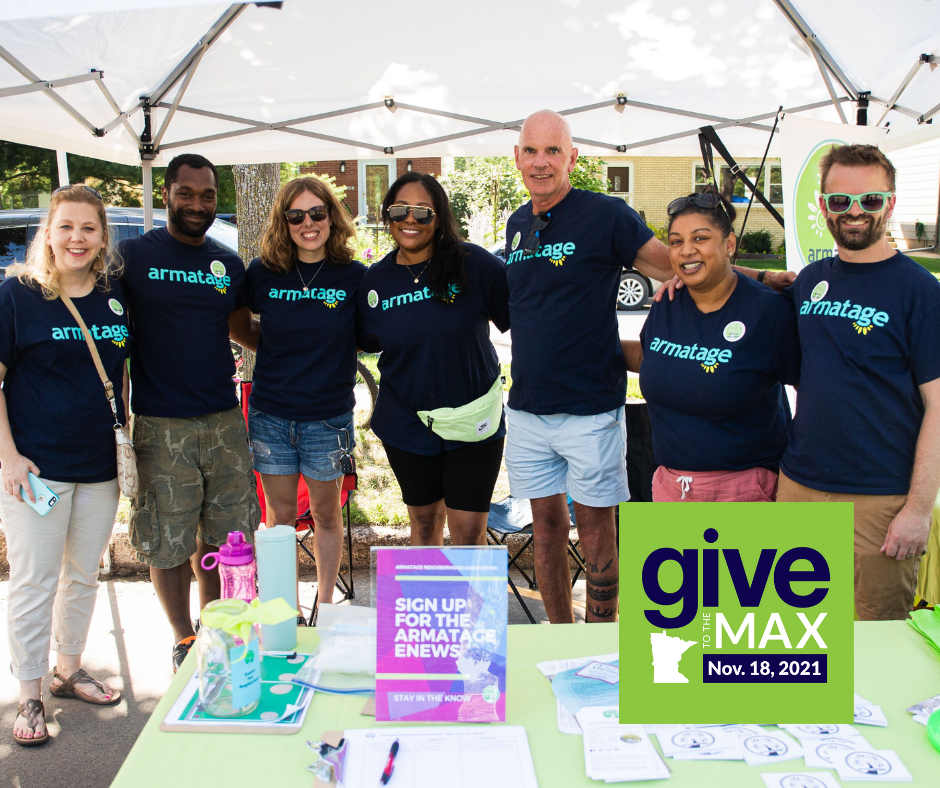 Donate to the ANA
Support the Armatage Neighborhood Association's work to make Armatage a place where all are welcome, empowered, and connected through safety initiatives, community-building events, environmental work, advocacy and communications that keep you informed and engaged.
Big or small, EVERY donation matters!  Give today at www.givemn.org/organization/Armatage-Neighborhood-Association.  As a 501(c)(3) nonprofit organization, every donation to the ANA is tax-deductible and eligible for an employer match. Photo credit: Armatage neighbor, Jacob Tapia.
---

All Are Welcome Here Lawn Signs

Get your All Are Welcome Here lawn sign and proudly display it to spread the message that ALL are Welcome in Armatage!  Signs + stakes are $20 each and your tax-deductible donation goes to supporting the ANA's work in the community. Order online here.
---
Armatage Safety Rebates
Did you know that the ANA offers $100 per household per calendar year to each Armatage household (both renters and homeowners) for security enhancements including items such as doorbell camera systems? Learn more and apply for a rebate at armatage.org/security-rebate-program-for-residents/
---

Get Involved & Join an Armatage Committee

Neighbors are encouraged to join and get involved as a volunteer on an Armatage Committee. Meetings are currently held on Zoom. Register at https://bit.ly/ANAmtgs
---
The Armatage Neighborhood Association (ANA) was founded in 1991 as part of a citywide effort to increase opportunities for residents to connect with local government and to allow neighborhoods to address local concerns.
Located in the southwest corner of the city, Armatage neighborhood is bounded by:
the north by 54th Street W
the east by Logan Ave S
the south by Hwy 62 (Crosstown)
the west by Xerxes Ave S