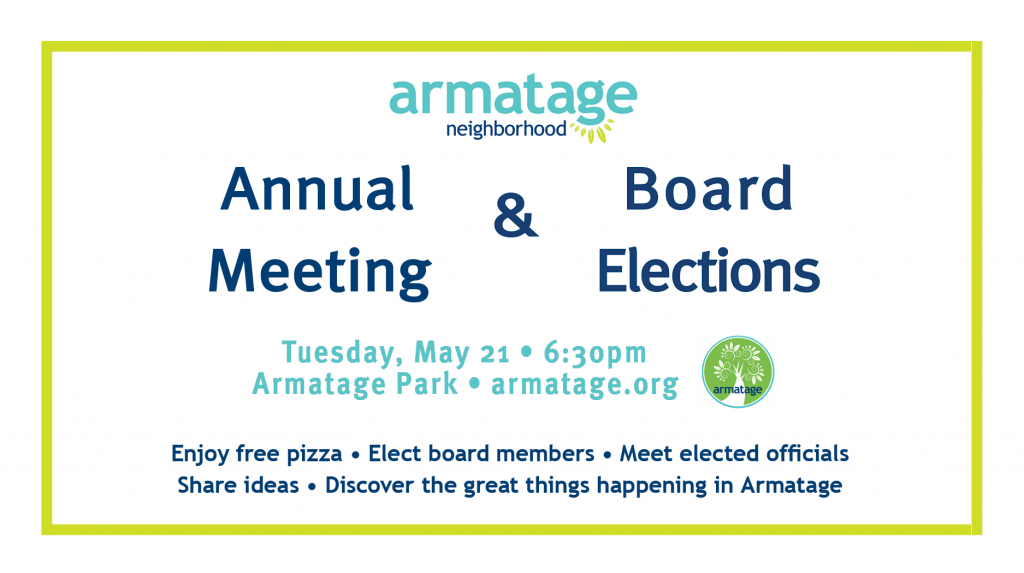 Tuesday, May 21
6:30 – 8:00 pm
Armatage Recreation Center
Join your neighbors for free Red Wagon Pizza and Sleepy V's mini donuts at the Annual Meeting & Board Elections tonight! The ANA is excited to hear from you and to share both our work over the past year and all the great things we have in store for 2019, including a new Armatage Neighborhood Mini Grants program! Hear from Council Member Linea Palmisano, weigh in on what's happening in the neighborhood and elect our 2019-2020 Armatage Neighborhood Association Board.
Join the Armatage Neighborhood Association Board
Love our neighborhood and want to get more involved? Run for one of four open seats on the ANA board at tonight's Annual Meeting. Elections are low stress and once elected, the time commitment for board members is usually 5-8 hours per month, which includes our monthly neighborhood meeting on the third Tuesday from 6:30-8:15pm. You are welcome to decide to run at the event! Renters are an important part of our neighborhood and are especially encouraged to run.