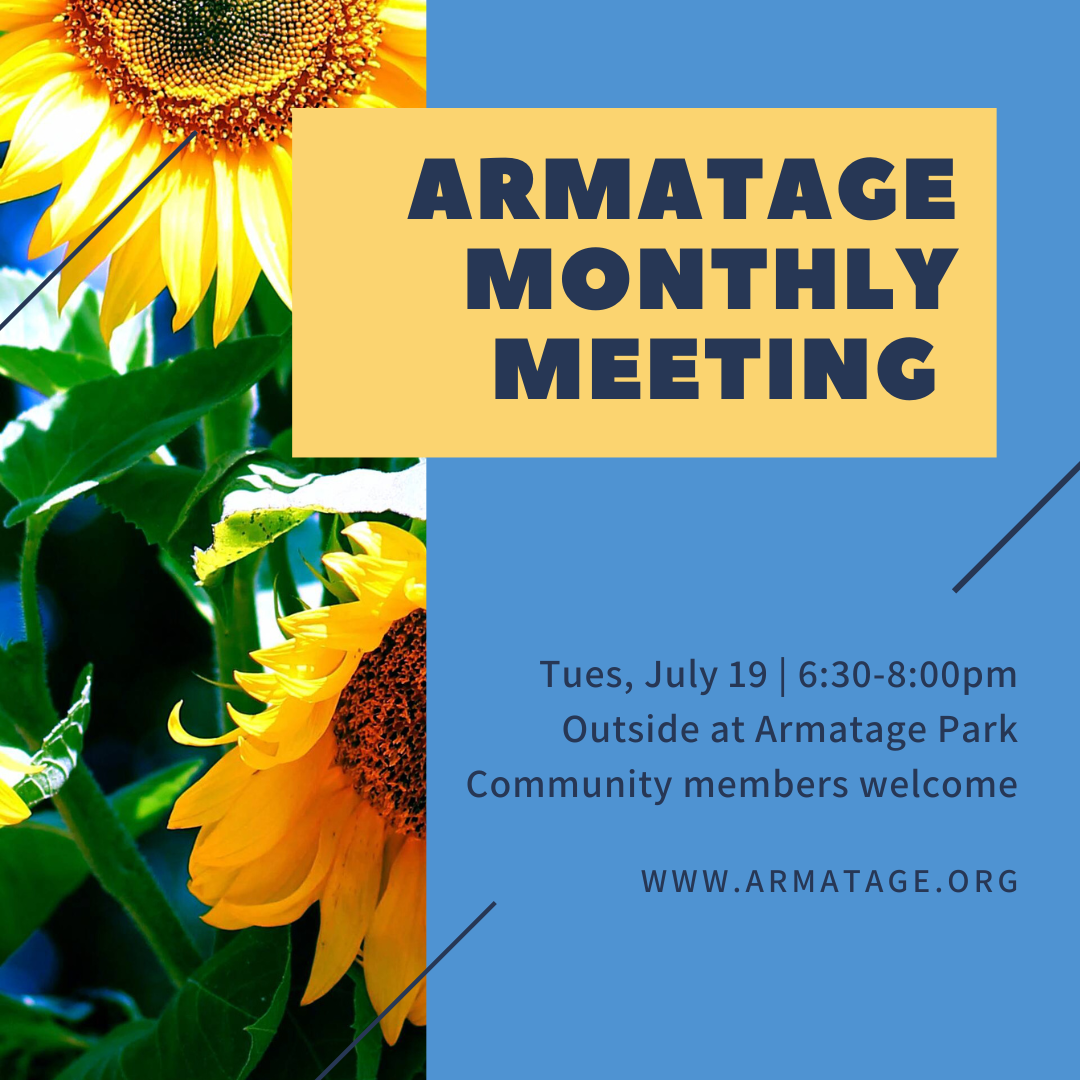 July 19 Meeting Agenda
Come one, come all to the Armatage Monthly Meeting next Tuesday, July 19 at 6:30pm, outside at Armatage Park!  Our meetings now kick off with comments from community members and we'd love to have you attend and share your thoughts and ideas! You are welcome to stay and participate throughout the meeting, too. Please bring your own chair if possible and find us near the playground (kids are welcome to play while adults meet). In case of rain, we'll move indoors (masks recommended).
Welcome and Introductions (6:30pm)
Comments from the Community (6:35pm)
Ward 13 Update – Council Vice President Linea Palmisano (6:45pm)
Park Update & New Park Director, Dillon Clements (7:05pm)
ANA Events & Program Debrief Continued (7:15pm)
Fall Fun at the Washburn Tot Lot Event (7:35pm)
Approval of Minutes & Financials (7:45pm)
President's Report (7:50pm)
Coordinator Report (8:00pm)
Committee Updates (8:05pm)
New Business (8:15pm)
We also have a couple open neighborhood board seats so if you're interested in learning more or are a "do-er" and want to dive right in, please come to next week's meeting or email us at anacoordinator@armatage.org!