March Meeting Agenda
March 15, 2016
6:30pm in the Armatage Community Center
Welcome
Concept Homes: new home construction at 6052 Thomas Ave S
Tentative: 5857 Washburn Avenue S development
City Council Update
Park Update
Committee Updates

Crime & Safety
Community Engagement
Summer Festival (Aug 8)

Coordinator Update

Housing fairs (SW on March 26, S on April 16)
City Conference April 2
Trophy case est ($3,000)
Water bottle filler est ($850-1,550)
Clean Sweep
Welcome packets

Assignments
Adventure Guide

Meetings

Meeting about meetings
Upcoming conference — topics of interest to others
CPP rules (updates/changes)

Annual report
Annual Meeting (May 17)

Secretary Report
(February minutes approved via email)
Treasurer Report
New Business
Please submit agenda items and requests for childcare at least 3 days in advance.
---
---


Minneapolis Sports Center at the Midtown YWCA (2121 E Lake St)
This free one day event connects homeowners with over 75 reliable resources for maintaining, improving and remodeling their homes.
The South Minneapolis Housing Fair features building, remodeling and landscape contractors, financial resources, information sessions, neighborhood organizations, door prizes and special attractions.
In addition, the 2016 fair will focus on Smart Homes including tech options, efficiency and ecofriendly/green living.
---

Community Connections Conference – Big Ideas: Your Minneapolis – being held on Saturday, April 2nd from 8:00a.m. to 3:00p.m. at the Minneapolis Convention Center. The conference is FREE and lunch will be provided to all participants.
The conference theme – Big Ideas: Your Minneapolis – invites you to join neighbors, community members, non-profit organizations, business leaders, members of Minneapolis' design community, developers and City and Elected Officials to think BIG about the future of Minneapolis.
---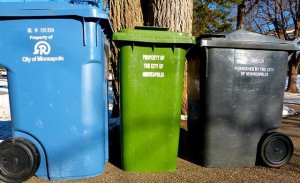 Save the Date
Organics Recycling Workshop
Saturday, April 30 from 1:00-2:30pm at Armatage Park
---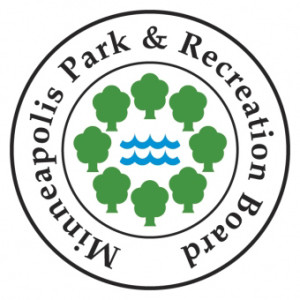 Softball (Men's • Co-ed) • Tennis • Basketball (Women's) • Dodgeball (Co-ed) • Floorball (Co-ed) • Kickball (Co-ed)
Martial Arts • Self-Defense
Pottery: Wheel Throwing • Ceramics • Crafting • Gardening
Bridge & Card Clubs • Bluegrass Ukelele Group • Dominoes • Qigong • Game Night
Plus events!
At Armatage & Kenny
Yoga • Tennis • IntenSati • Kick Fit
We have 8 beaches throughout the city, a robust sailing program, two waterparks, and the nation's first freshwater natural filtration pool facility; Webber Natural Pool. We have employment opportunities near every section of the City; N, NE, S, and SW. In order to meet the need, we are recruiting potential applicants. We hire Lifeguards, Waterpark Attendants, and Sailors to operate our Aquatic system.
The biggest challenge is having enough certified Lifeguards. Becoming an American Red Cross certified Lifeguard takes a little planning and being connected to course being run throughout the metro. We can help connect interested people to classes being offered.
---
2016 Urban Waters Forum
Saturday, April 23 from 8:30am-12:30pm (includes a light breakfast) at the Minnesota Landscape Arboretum
$15 Arboretum Members and partner organization affiliates/$20 non-member
Anyone interested in protecting healthy lakes and streams is encouraged to attend, including: lake association members, people who live on or near water bodies, local policymakers, educators, and concerned citizens. The forum costs $15 for Arboretum members and $20 for non-members. Learn more and register here or call (612) 301-1210.
---
10th Annual Minnehaha Creek Cleanup
Sunday, July 24 – Watch for more details to come