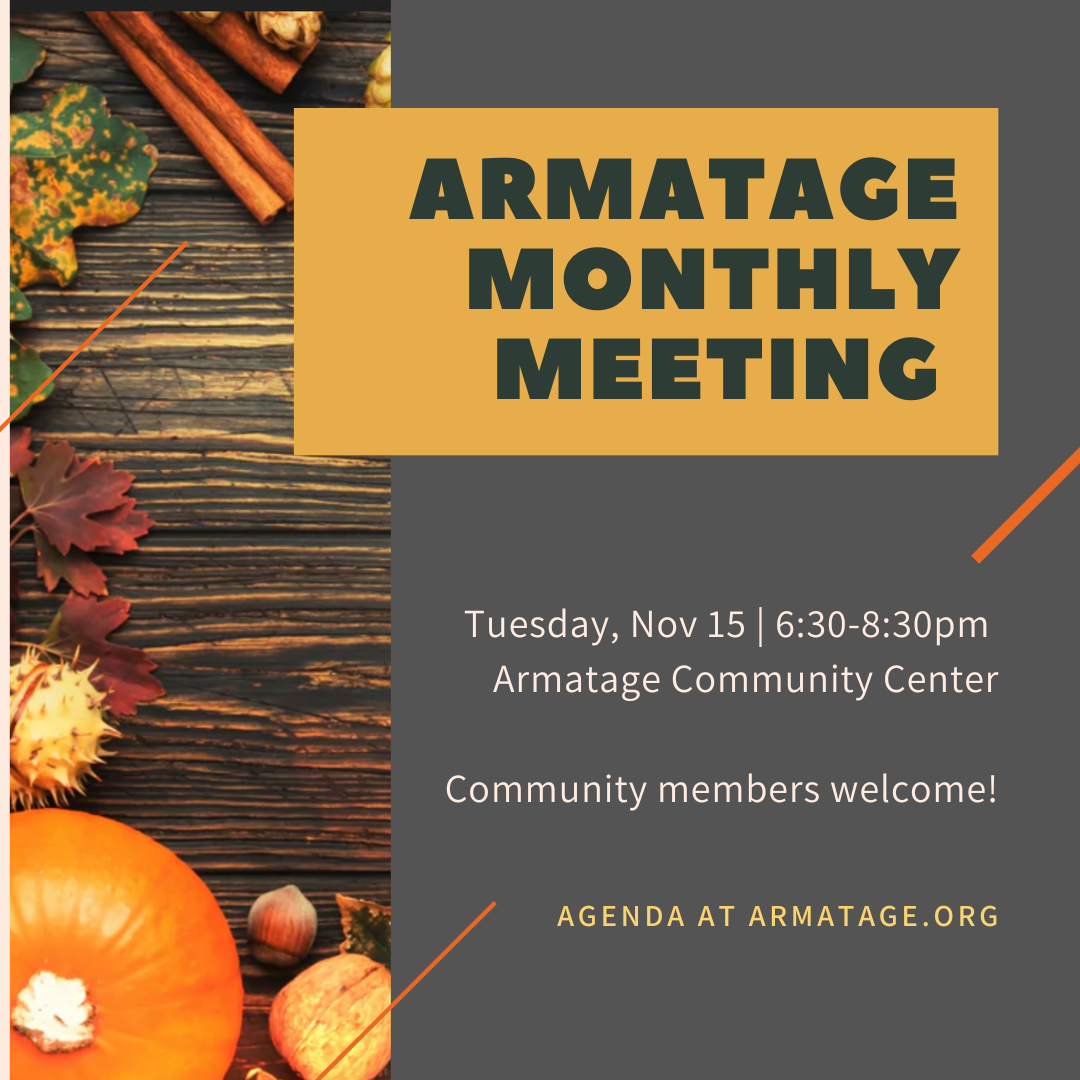 November 15, 2022 Agenda
Come one, come all to the Armatage Monthly Meeting on Tuesday, Nov 15 at 6:30pm at the Armatage Community Center!  We have fabulous speakers on the agenda including new Hennepin County Commissioner Debbie Goettel and Minneapolis School Board Representative Ira Jourdain.
Meetings also now kick off with comments from community members so please come share your thoughts, concerns, and ideas!
Welcome and Introductions (6:30pm)
Comments from the Community (6:35pm)
Park Update – Armatage Park Director Dillon Clements (6:45pm)
Hennepin County Update – County Commissioner Debbie Goettel (6:50pm)
Minneapolis School Board Update – Representative Ira Jourdain (7:10pm)
Welcome Bag Program (7:20pm)
2023 ANA Budget (7:35pm)
Staff Contracts (7:50pm, closed portion of the meeting)
Approval of Minutes & Financials (8:10pm)
New Business (8:15pm)

Dec meeting plan: Change date? Potluck? Games?

Adjourned (8:20pm)