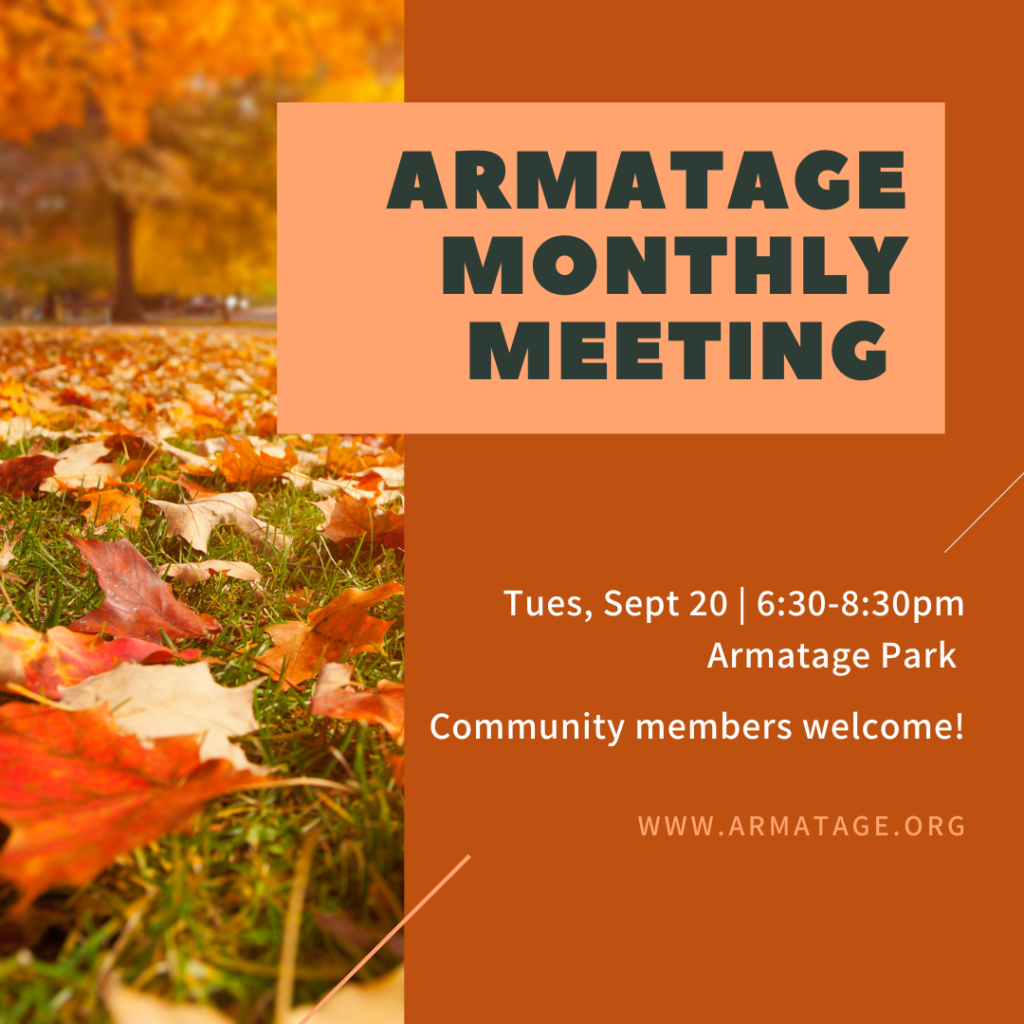 September 20, 2022 Meeting Agenda
Come one, come all to the Armatage Monthly Meeting next Tuesday, Sept 20 at 6:30pm at Armatage Park!  Our meetings now kick off with comments from community members and we'd love to have you attend and share your thoughts and ideas! You are welcome to stay and participate throughout the meeting, too.
Welcome and Introductions (6:30pm)
Comments from the Community (6:35pm)
Ward 13 Update – Council Vice President Linea Palmisano (6:45pm)
Park Update & New Park Director, Dillon Clements (7:05pm)
Racial Housing Covenant Project – Daniel Rosenblum, Researcher (7:10pm)
City Funding Application – Equitable Engagement Demographic Priorities (7:15pm)
Annual Board Refresher (7:25pm)
New Business (8:15pm)
Adjourned (8:25pm)
We also have a couple open neighborhood board seats so if you love Armatage and are interested in joining the board, please come to next week's meeting or email us at anacoordinator@armatage.org!