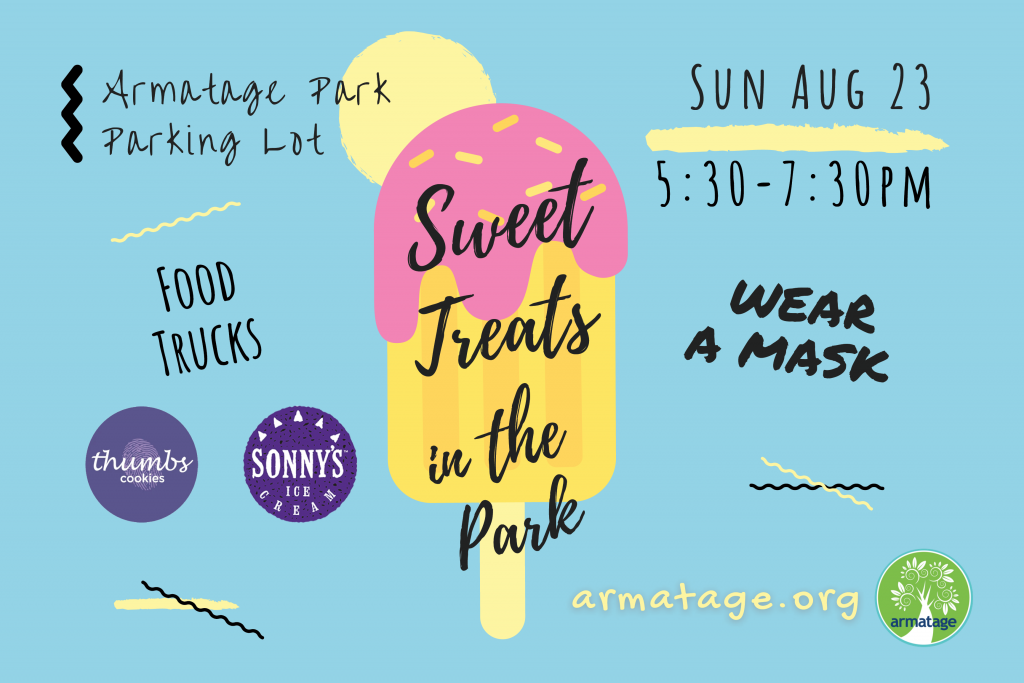 Sweet Treats in the Park
Grab your mask and come to Armatage Park for a new safe and distanced neighborhood event – Sweet Treats in the Park! Food trucks Sonny's Ice Cream and Thumbs Cookies & Milk will take orders in the parking lot while practicing new safety guidelines and distanced ordering. Dairy-free or gluten-free? Not to worry – Sonny's has options for you.
Thanks in advance for following our safety guidelines:
Please maintain *at least* 6 feet of distance from everyone outside of your household. We know you're missing friends and neighbors (we are, too!), but this part is critical.
Wear a mask during the entire event unless you're eating (more on that below).
Follow signs and use the pre-marked spaces to wait in line.
Eat away from others or bring your treats home. Feel free to bring a chair or blanket and find a comfy spot to sit in the park away from others.
Follow guidelines for parks and playgrounds (stay 6 feet or more apart, even when playing).
In case of rain, we will post cancellations on Facebook, Twitter, and Nextdoor.