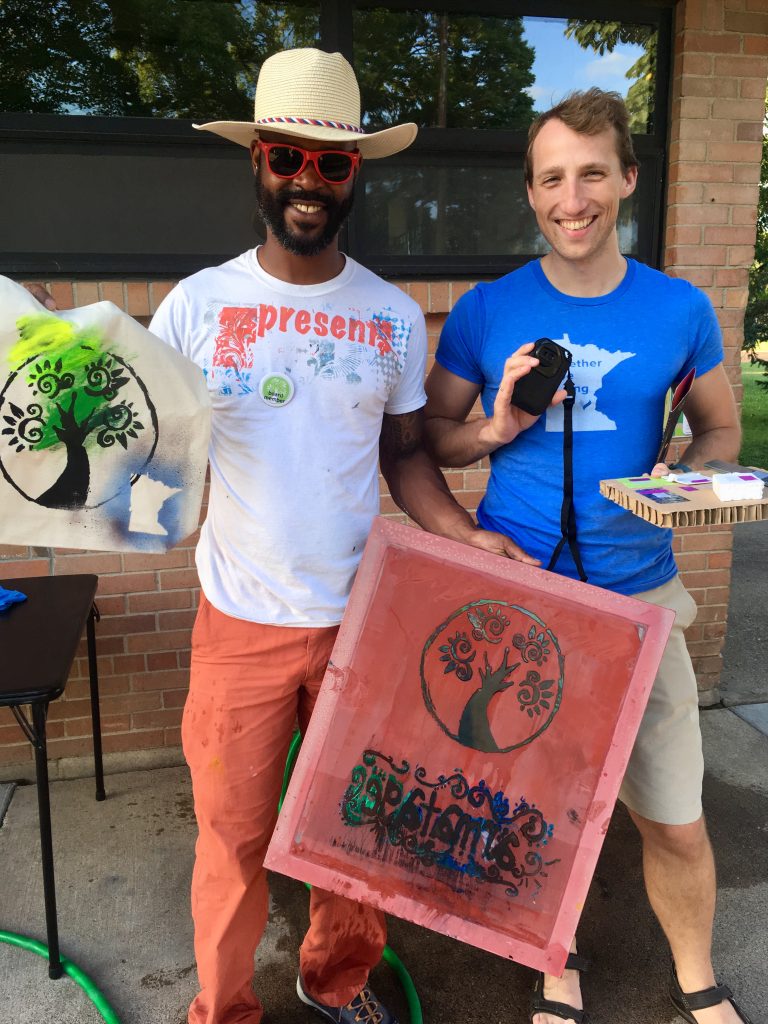 Congratulations to the recipients of our first ever Armatage Neighborhood Mini Grants!  2019 Grant projects started on August 1, 2019 and wrap up late in 2020.
2019 Mini Grant projects:
A community art mural, led by Donté Mearon (pictured left)
A shared neighborhood thermal camera to pinpoint air leaks for home energy improvements, led by Milo Oien-Rochat (pictured right). Visit armatage.org/camera to check out the thermal camera for a refundable deposit.