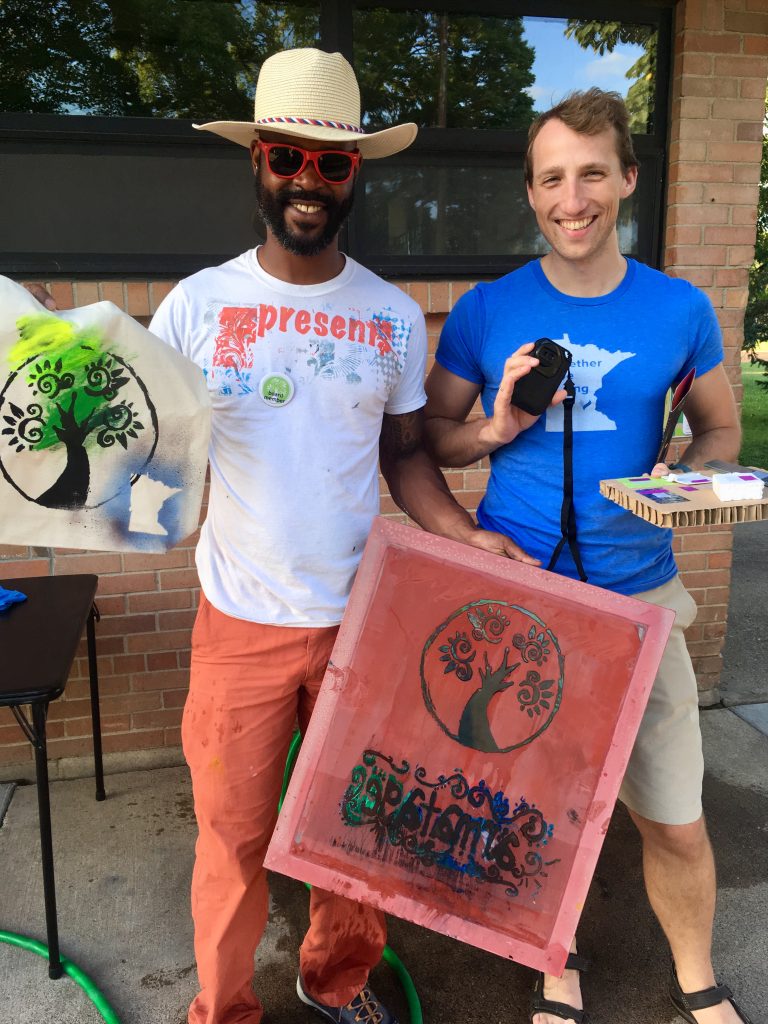 Congratulations to the recipients of our first ever Armatage Neighborhood Mini Grants!
2020 Grantees:
Welcoming Equity Committee at Armatage Montessori to host a series of facilitated workshops on talking to kids about race and racism.
Armatage Montessori PTA to create an outdoor learning space in the school courtyard and an Outdoor Curriculum.
2019 Grantees:
A community art mural, led by Donté Mearon (pictured, left)
A shared neighborhood thermal camera to pinpoint air leaks for home energy improvements, led by Milo Oien-Rochat (pictured, right). This project is ongoing: visit armatage.org/camera to check out the thermal camera for a refundable deposit.