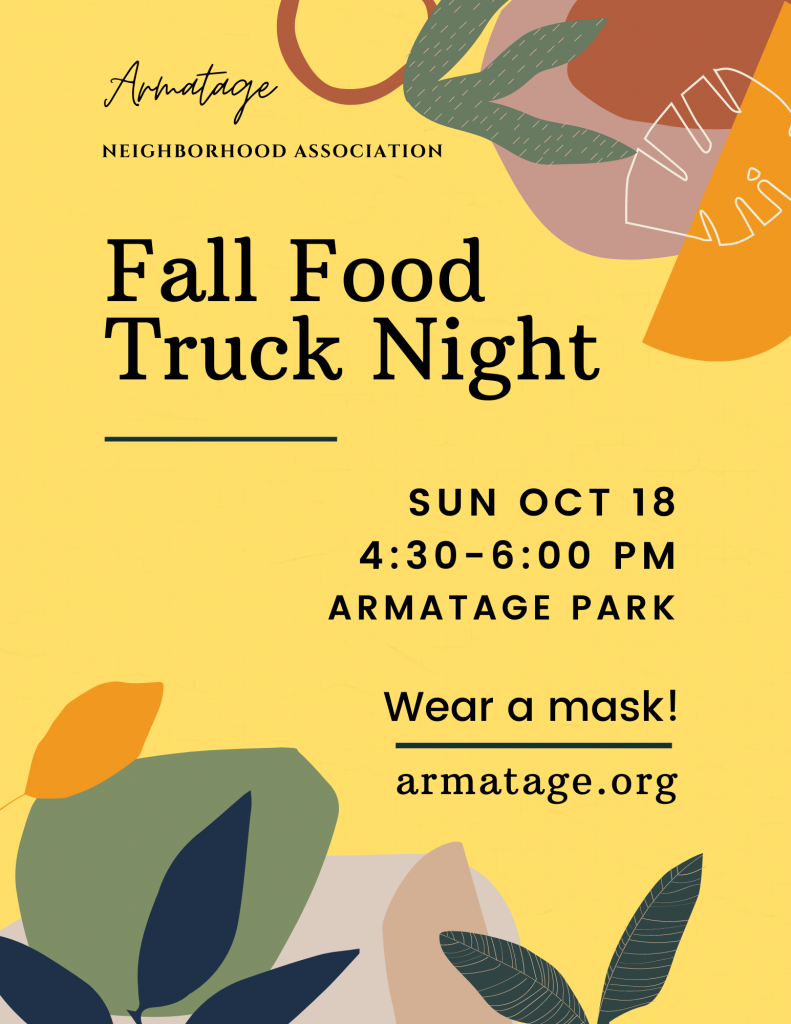 Fall Food Truck Night
Join us for one last Food Truck Night on Sunday, October 18 from 4:30-6:00pm. Gerhard's Brats, La Tortilla Catering and Thumbs Cookies will be at Armatage Park ready to take your distanced orders.
Thanks for following our safety guidelines to wear a mask, keep *at least* 6 feet of distance from everyone outside of your household, use pre-marked spaces to wait in line and eat away from others or bring your treats home!   In case of rain, we will post cancellations on Facebook, Twitter, and Nextdoor.