Please Support Funding for Neighborhood Organizations
The funding for Minneapolis neighborhood organizations like the ANA expires in 2020. If continuing to have neighborhood organizations like the ANA operating in Minneapolis matters to you, we encourage you to contact each of our Minneapolis City Council members with this sample letter.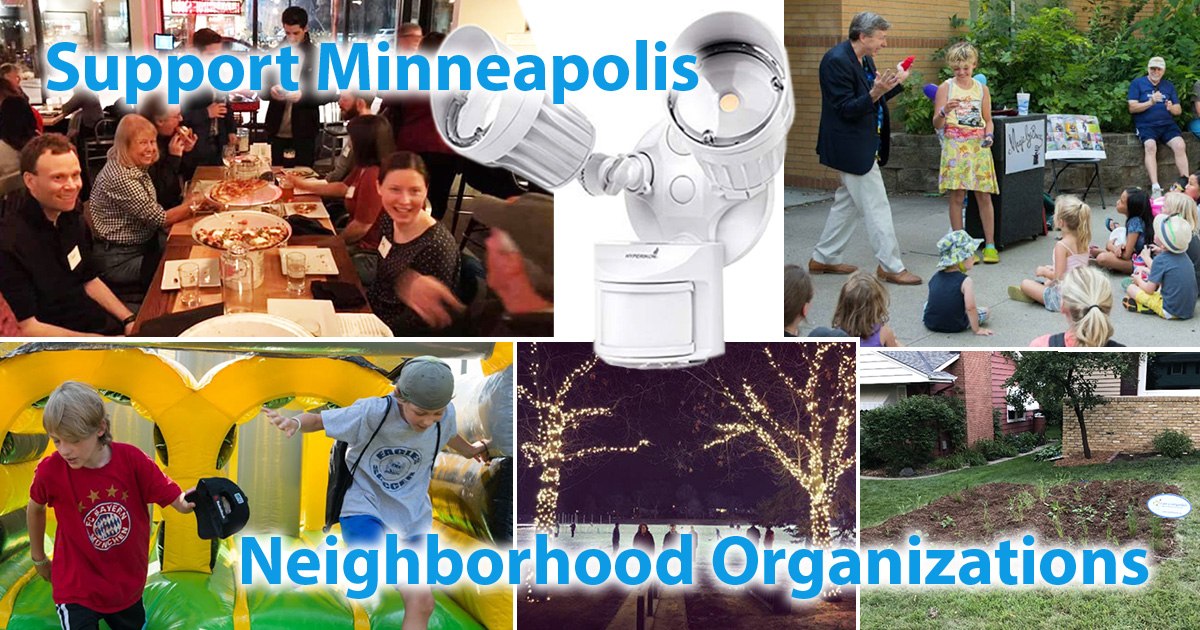 Please copy and paste all City Council member/staff email addresses into the "recipient" address line:
kevin.reich@minneapolismn.gov
cam.gordon@minneapolismn.gov
steve.fletcher@minneapolismn.gov
Ward4GeneralInbox@minneapolismn.gov (Cam Ward)
Danielle.hans@minneapolismn.gov (Jeremiah Ellison)
maryan.sharif-abdinassir@minneapolismn.gov  (Jeremiah Ellison)
Ryan.SanCartier@minneapolismn.gov  (Abdi Warsame)
Yusra.Arab@minneapolismn.gov  (Abdi Warsame)
lisa.goodman@minneapolismn.gov
andrea.jenkins@minneapolismn.gov
graham.faulkner@minneapolismn.gov  (Alondra Cano)
Lisa.bender@minneapolismn.gov
Jeremy.schroeder@minneapolismn.gov
Andrew.Johnson@minneapolismn.gov
linea.palmisano@minneapolismn.gov
john.freude@minneapolismn.gov (Linea Palmisano)
Copy and paste the following subject line and message into your email, edit this letter, or write your own, personal letter:
Subject:
Please Support Neighborhood Organizations
Body:
Dear Council Member,
I am writing to encourage you to support continued funding of neighborhood organizations with a vote in favor of Neighborhoods 2020. Neighborhood organizations play an important role for the neighborhoods they serve. They fund (and/or subsidize), organize and implement a variety of local services such as:
Rain garden programs to collect and clean storm water, protecting our infrastructure and waterways
Mini grants to help incubate and implement new ideas
Investments in our local parks and commercial corridors through business safety rebates, facade grants, and support for park events
Home and business safety rebate programs, including both renters and homeowners
Festivals and other community-building events to bring neighbors together
Initiatives like Fix-it Clinics, donation drives, and neighborhood garage sales to promote reuse, reduce waste, and benefit organizations doing good work in our community
So much more!
In addition, neighborhood organizations work closely with entities like the City and the Minneapolis Park & Recreation Board. They facilitate conversations that are important to the surrounding community, such as crime and safety and work to share that feedback with local government. They help to disseminate pertinent information to their residents, businesses  and surrounding neighborhoods through a variety of channels including meetings, events, and digital and print communications.
While not every neighborhood organization may realize their intended purpose, most work tirelessly to fulfill their mission with integrity. It would be a loss to Minneapolis and to our network of strong neighborhoods if the City Council were to strip neighborhoods of their funding, and therefore their ability to provide local services, due to a few isolated issues.
Please support continued funding for neighborhood organizations.
Sincerely,
YOUR NAME