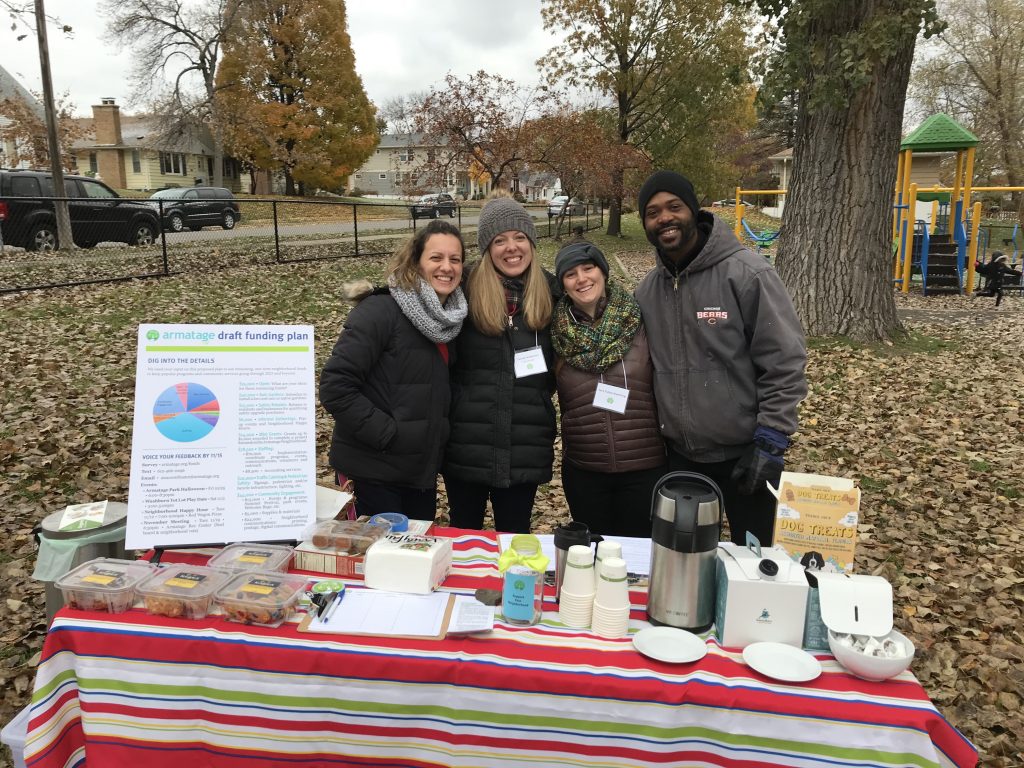 Thinking about running for the Armatage Neighborhood Association Board of Directors?  Thank you!  Board members will have a critical role in shaping our neighborhood nonprofit for years to come. If you have any questions about this process, please contact our Coordinator, Lauren, at anacoordinator@armatage.org.
Members of underrepresented communities are especially encouraged to run for the board, including renters, seniors, residents with disabilities, and residents who identify as LGBTQ or BIPOC (Black, Indigenous and/or People of Color).
Time Commitment and Duties:
ANA Meetings are held the third Tuesday of each month from 6:30-8:30pm with a small additional time commitment for committee meetings, events and planning. Bylaws that govern our non-profit organization are posted at https://armatage.org/ana-bylaws/ If elected, your two year term will run from June 2020 – May 2022.
Deadline to Register:
The deadline to register for the election is June 8. Your name, picture and responses (excluding your contact info) will be published in a voter guide at armatage.org starting on June 9.
Board Election:
Online voting will take place June 9 through June 16 at 7:30pm. All Armatage residents 18 years and older and designated business representatives are eligible to vote through an online form posted at armatage.org on June 9. Election results will be announced live at the end of Annual Meeting on June 16 and on the website the following day.