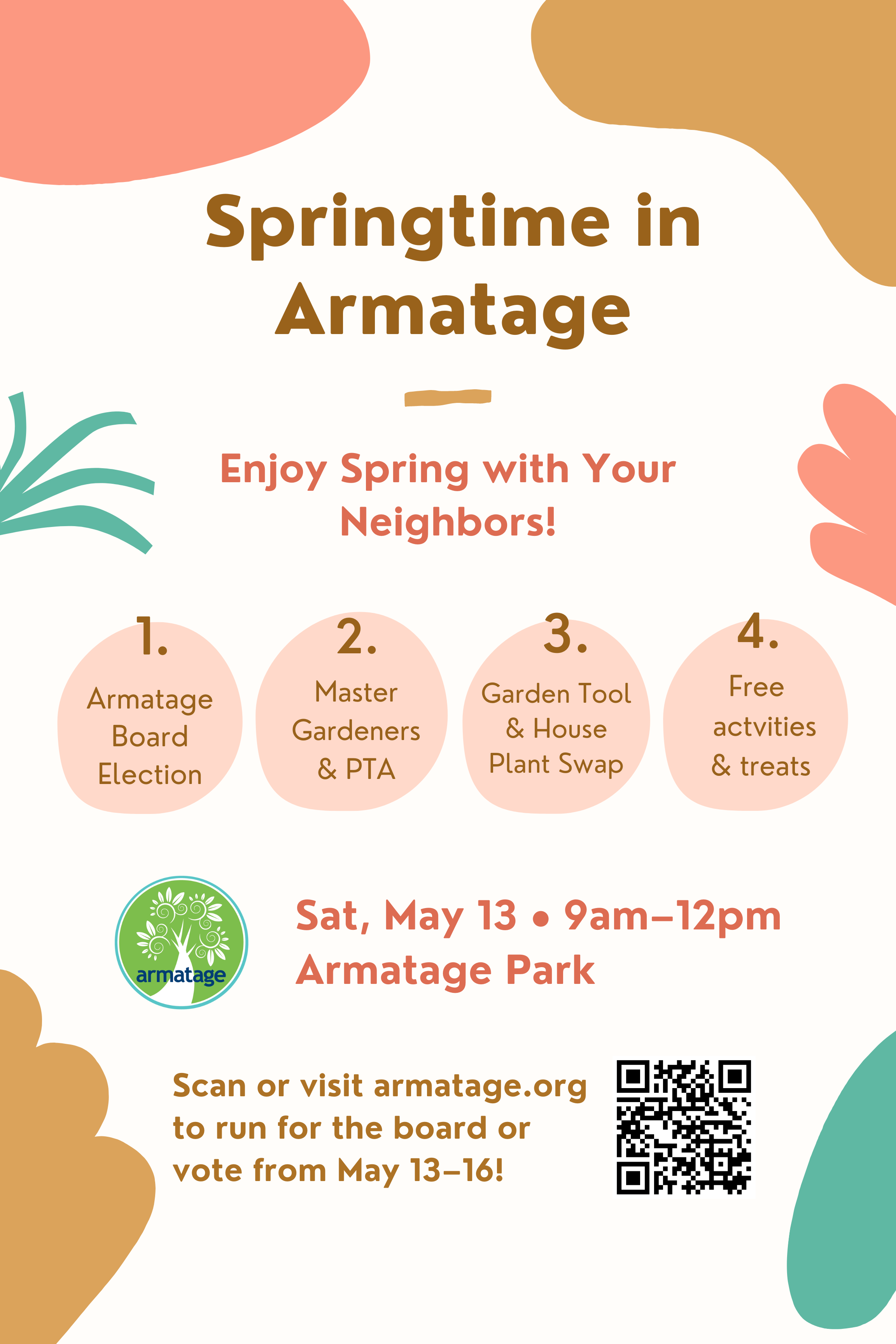 Springtime in Armatage
Saturday, May 13 • 9am – 12pm
Armatage Park
Come to Armatage Park to celebrate the arrival of spring with upcoming neighborhood event! In case of rain, the fun moves inside the Armatage Community Center:
Swing by the ANA table to register to serve on our Neighborhood Board and vote in the annual Board Election.

Bring garden tools or equipment you no longer need and pick up free new tools at the Garden Tool Swap.

Bring your house plants and cuttings to exchange with others, share tips & tricks about propagation, and make new planty friends!

Enjoy free activities and treats from the ANA, Armatage Elementary PTA, and more!
Connect with Hennepin County Master Gardeners to get all your gardening season questions answered.

Chat with a Minnesota DNR representative to share your love of feeding the birds and other delightful creatures that visit your yard and hear the latest, greatest tips for springtime feeding.

Visit Monarch Joint Venture's table to hear what you can do to protect and promote monarch butterfly habitat in your yard. 
Bike tune-ups: we're sad to share that we aren't able to offer free volunteer-led bike tune-ups due to our lead volunteer being out sick! So sorry, neighbors!

---
Neighborhood Election Day
The 2023 Armatage Board Election kicks off at the event and runs from May 13–16 at armatage.org/2023boardelection.
The Armatage Neighborhood Association is small but mighty and we need more neighbors to serve on the ANA Board.  We're a volunteer-driven neighborhood with one part-time staff member. Can you help our neighborhood by getting involved and serving as a board member?
Learn more about the time commitment and duties and register to run here. You can also stop by the ANA table and register at the event!
---

Garden Tool Swap
Huge thanks to Minneapolis Solid Waste & Recycling for coordinating this annual city-wide swap garden tools and plant-related equipment!  With spring approaching, hang on to unused yard tools and gardening items when cleaning out your garage.
From first time gardeners to those with green thumbs, all are welcome at this free event. All items are intended to be freely given and picked up and you do not need to bring items to the event to take items home with you. Find more info on the City's website here.
---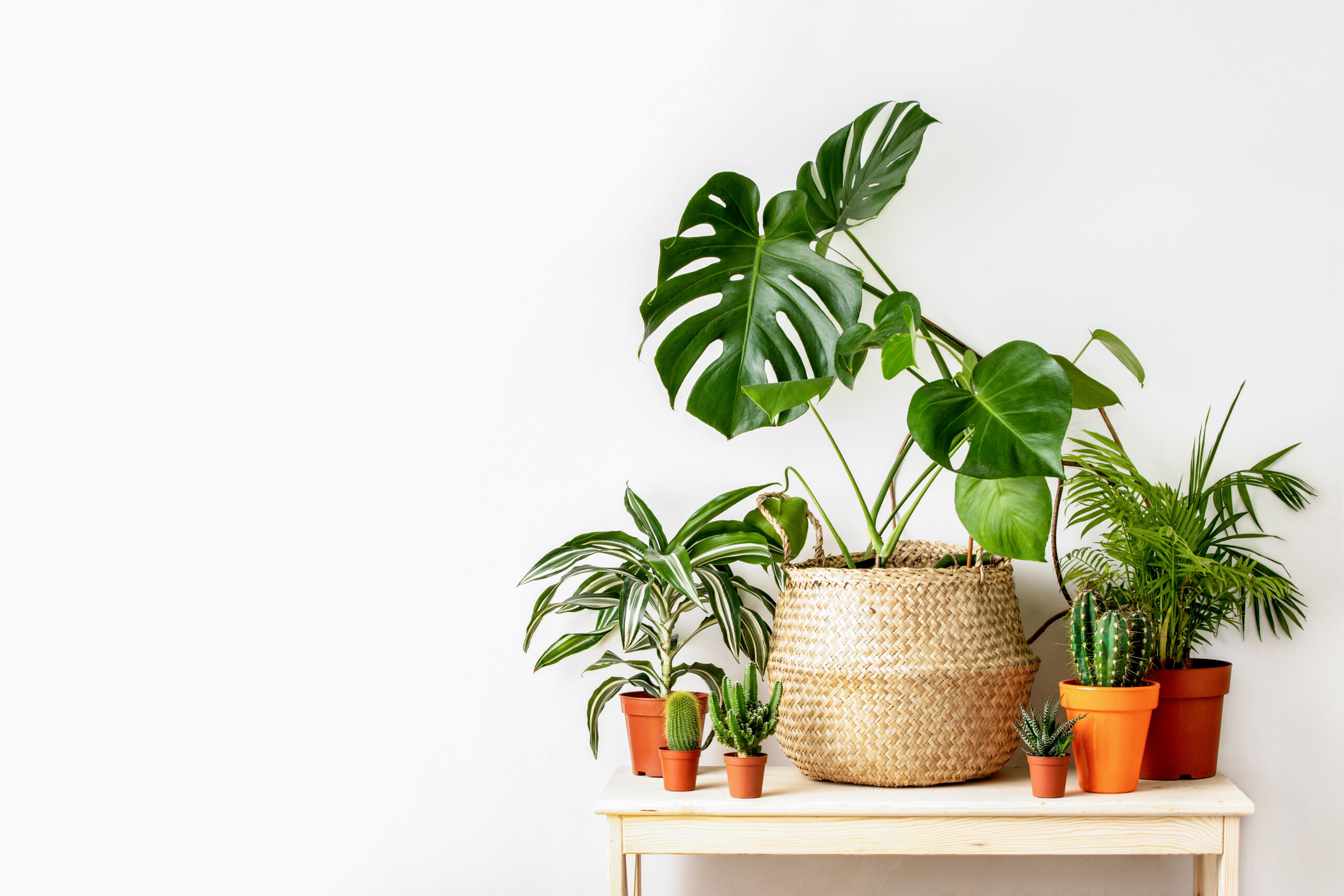 Neighborhood House Plant Swap
Bring your house plants and cuttings to exchange with others, share tips & tricks about propagation, and make new planty friends!
How does a plant swap work? Each attendee brings plants or plant cuttings to share with others. New to the plant world? Bring something simple like some succulent cuttings or babies. Plant enthusiasts — bring some of your special stuff to share with the rest of the collectors. Remember that everyone is in a different place in their plant journey so be prepared to chat, trade, and learn. Learning is half the fun (collecting is the other half!) Please, no plants for sale, just trades.
Click here for what to bring and helpful tips for progagating house plants in advance of the event!
---

Free Bike Tune-ups – Canceled

We're so sorry to share that this station is canceled due to our lead volunteer being sick!
Get your bike ready to roll for the season! We'll have a volunteer providing light duty tune-ups for you or your kids' bikes at our event. On a first-come, first-serve basis, you can get up to 15 minutes of time for the following tune-up options of your choosing:
Getting your tires pumped up to pressure
Adjusting your brakes
Adjusting your seat heights and/or helmet fit
Lubing your chain and/or gears
You can visit the other event areas while you're waiting for your tune-up to be done, or you can lock up your bike and come back for it later.