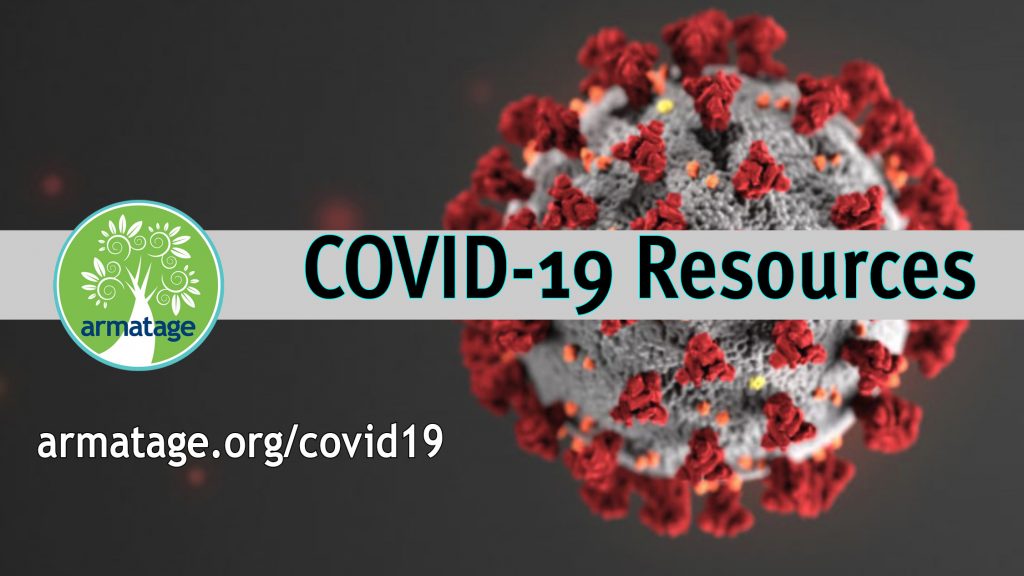 During this turbulent time, the ANA has assembled the following resources to keep our community members safe and healthy:
Employment, Insurance, Transportation & Shelter-in-Place Info:

Internet & Schools:
Minneapolis Public Schools has free enrichment packets, school supplies AND meals for any students (including those enrolled in other schools) to pick up at food distribution sites:
Free Internet:

Comcast: Two free months (sign up at  www.internetessentials.com) The accessible website also includes the option to video chat with customer service agents in American Sign Language. Or call 1-855-846-8376 for English and 1-855-765-6995 for Spanish
Charter/Spectrum: Their Spectrum Internet Assist program is available to anyone who doesn't have Internet access free for 60 days. Call 1-844-488-8395 to enroll.
Free WiFi (USI Wireless): City of Minneapolis is providing free WiFi in Minneapolis for those who may need temporary internet access during COVID-19: http://www.minneapolismn.gov/wireless/index.htm
Coronavirus & Health Links:
City of Minneapolis' Coronavirus Online Hub – sign up for e-updates, check impacted City services and closures, find FAQs for businesses and employees, and more: http://www.minneapolismn.gov/coronavirus/
Minnesota Department of Health's Coronavirus page provides situation updates, prevention info, traveler information, and guidance for child care, first responders, and businesses: https://www.health.state.mn.us/diseases/coronavirus/index.html
CDC Coronavirus Hub: https://www.cdc.gov/coronavirus/2019-ncov/index.html
Health Questions Hotline: Reach Dept. of Health staff from 7:00am-7:00ppm daily at 651.201.3920 or 1.800.657.3903
Fairview's OnCare with info on online care, COVID-19, and urgent medical needs: https://oncare.org/
If You Need Help:
Community Mitigation Questions Hotline: Get answers to any school, child care, and business question from MN Dept. of Education and Dept of Human Services staff from 7:00am-7:00pm at 651.297.1304 or 1.800.657.3504
Nextdoor's Help Map – request or offer help through Nextdoor's interactive map: https://nextdoor.com/help_map/
Help at Your Door helps seniors and people with disabilities with grocery assistance, transportation and home support: https://helpatyourdoor.org/request-a-service/
Hennepin County Assistance – If you need to apply for public assistance, visit ApplyMN or call 612.596.1300 to get an application mailed or faxed to you.
Unemployment Benefits: if your employment has been impacted by COVID-19, you can apply for unemployment benefits. Please use the online system to apply for benefits and request payments and call the Customer Service Center at 651.296.3644 only if you need assistance or do not have internet access.
Local Businesses Offering Delivery or Curbside Pick-up:

Housing & Utilities:
Eviction Suspension: On March 23, Governor Walz signed Executive Order 20-14 to suspend

eviction

proceedings during the COVID-19 peacetime emergency
First Call for Help: Call 211 or 651.291.0211 (Available 24 hours a day to provide information on a variety of resources in your area)
Shelter Hotline: 1.888.234.1329
Renter Rights: HomeLine @ 612.728.5767
Citizens Utility Board: If you are overdue on your bills or are currently disconnected, contact your utility provider immediately and ask them to keep service on or reconnect you. For help advocating, contact CUB: at info@cubminnesota.org or 651.300.4701.
Food Access:
Food shelves and meal assistance:
Grocery hours for those at risk:
Childcare:
YMCA sites will begin providing licensed care from 8:30 a.m. through 5:00 p.m. M-F for ages 5 and up for $40/day, prioritized for children of emergency workers, including educators, grocery store workers, utility workers, essential state and local government staff, etc.: ymcamn.org/mnchildcare or 612.230.9622.
MPS is providing child care services to healthcare workers and emergency responders (need proof of employment). Email: mpls.kids@mpls.k12.mn.us or call 612.806.1602
MN Covid Sitters is child care service run by U of M medical students that matches students with health care workers, including doctors, nurses, kitchen staff, janitors and hospital administrators, across the entire state: https://www.mncovidsitters.org/
Online Kids' Activities:
Be a Helper:
Donate PPE to Health Care Workers:
Sheridan Story is a food program aimed at feeding kids when school lunches are not available. The organization has 30,000 bags of food ready to give to needy kids this week in 31 different school districts. They want donations and volunteers to double that by the end of the month.
Second Harvest has a food warehouse waiting for volunteers and they're also looking for donations. You can find out more at 2harvest.org.
Metro Meals on Wheels is looking for on-call volunteers in the event of a volunteer shortage. The nonprofit is accepting new customers and people can enroll in the service here.
Open Arms of Minnesota is currently providing medically tailored and shelf stable foods to people living with life threatening illnesses who often also have compromised immune systems. They are in need of donations and are adding new volunteer shifts.
The Aliveness Project is a meal program, food shelf and community center for low-income and homeless people living with HIV. They are accepting volunteers to help bag groceries and are accepting donations — learn more about how they are responding to the COVID-19 outbreak on its site here.
House of Charity serves free meals daily and needs volunteers. View open volunteer shifts and sign up to help at https://houseofcharity.galaxydigital.com/