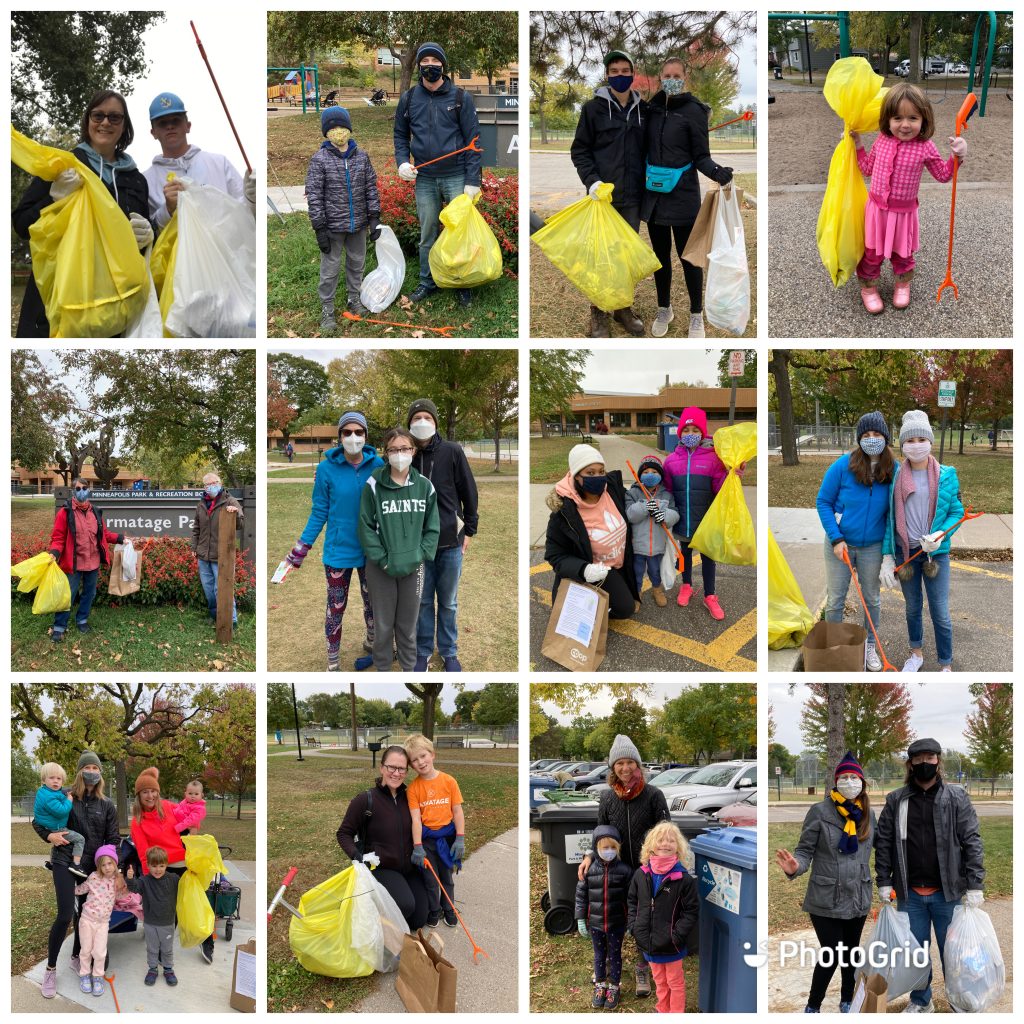 Thank You, Clean-up Volunteers!
A huge thank you to our amazing volunteers for a great Fall Neighborhood Clean-up!  Our totals this year:
12 teams of volunteers
18 bags of trash collected
10 bags of recycling collected
0 rain drops!
---
Join the Armatage Green Team for a safe and distanced clean-up of our neighborhood streets, sidewalks, and parks as part of the citywide Litter Be Gone events! This is a great, meaningful opportunity for kids, teens and adults to show our neighborhood pride and keep trash and recycling from ending up in our waterways.
Saturday, October 3
9:00-11:00am
Sign up to participate here
We'll meet at Armatage Park for a distanced supply pick-up and head out to assigned clean-up areas. Bring your mask and any supplies you need beyond the lightweight cloth gloves, grabbers and bags we will provide.
This year due to COVID-19, we will not create participant teams, so we encourage you to plan ahead and sign up as part of a team with whom you're comfortable working (and distancing). Each household will get a $5 gift card to local spot as a thank you for their time.
Thanks to Litter Be Gone Minneapolis for their support! Volunteers who live outside Armatage are very welcome to register. Contact anacoordinator@armatage.org with questions. In case of inclement weather, we'll push to Saturday, October 10.