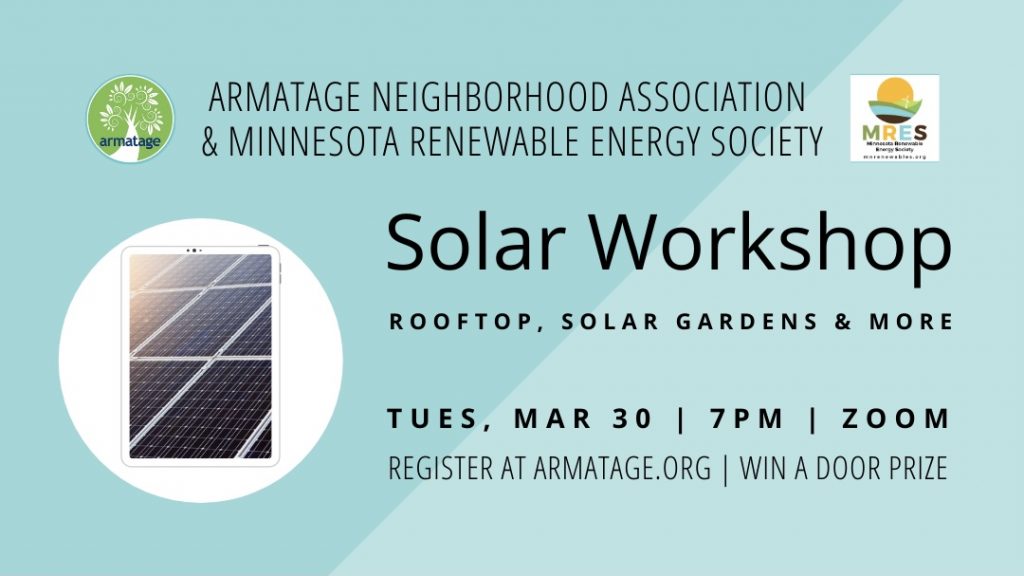 Free Community Solar Workshop
Join the ANA Green Team and the Minnesota Renewable Energy Society (MRES) for a free community workshop on solar options including rooftop, solar gardens, options for renters and more.
The workshop is free to attend, will last approximately 60 minutes, and is open to all, whether you live in Armatage or not. All attendees will be entered to win a solar portable charger (generously donated by MRES) or a $25 gift card to either Wagner's or Ace (donated by the ANA Green Team). Must be present to win.
Register at https://forms.gle/NNSk3FVnePjmbzVz8